Caesars Entertainment has been expanding since it emerged from bankruptcy a year and a half ago, but those expansion plans have missed out on a key market. As long as Caesars ignores the Asian gaming market, its growth is going to be stifled.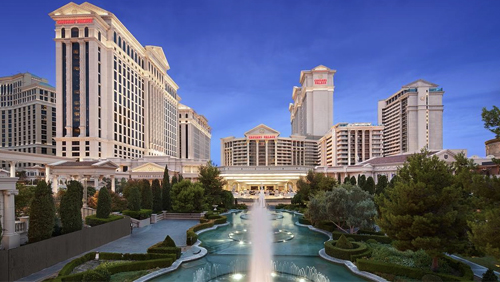 This is the opinion of the Sanford C. Bernstein brokerage, which pointed out this week that the casino operator will never fully find a strong bottom line as long as it stays focused on primarily the U.S. market. Analysts with the brokerage explained, "Our fundamental view of the company remains unchanged – we believe Caesars' long-term value is limited by execution overhang and limited organic growth."
The analysts, Vitaly Umansky, Eunice Lee and Kelsey Zhu, added, "Caesars is a U.S.-focused operator with no Asia exposure. We believe its potential foray into [South] Korea is of limited value and its U.S. business will experience limited organic top-line growth."
Caesars has started to explore options in Asia, including through a casino in Japan and a new foreigner-only casino resort it plans to build with a local partner in Incheon, South Korea. That resort, which carries a $700-million price tag, is expected to be ready in 2021 and is located near the Incheon International Airport.
There is some potential for greater growth, according to the brokerage, but it would come through something such as a merger or acquisition. This may already be on the table, as billionaire Carl Icahn has purchased 10% of the company and has been pushing for a merger. He has asserted that the best course of action for future success of the company comes down to a "thorough strategic process to sell or merge the company to further develop its already strong regional presence."
Bernstein's analysts aren't convinced that a full merger or acquisition is the only course of action. They explained, "There are some value-creating opportunities that can be done without a full merger/sale that may create short-term value," adding that such a sale "would deleverage the company and create short-term value" for Caesars' shareholders.
The analysts added, "One key question is really whether Icahn is a long-term investor looking to create value with the existing company or looking to flip his ownership for more immediate returns. He has done both in the past."
Comments