Las Vegas casinos are struggling to understand and implement three important new products. For one reason or another, skill-based games, esports and Bitcoin have yet to meet expectations of experts in Nevada. That admission comes from a couple of top Las Vegas authorities, as reported by the Las Vegas Review-Journal.
Skill-based games started finding their way onto casino floors in just the past few years, but customers haven't taken to them yet, disappointing gambling observers. Chris Grove, managing director for Eilers & Krejcik Gaming, said, "The hype around skills-based gaming was so significant that I think it created a proportionate backlash."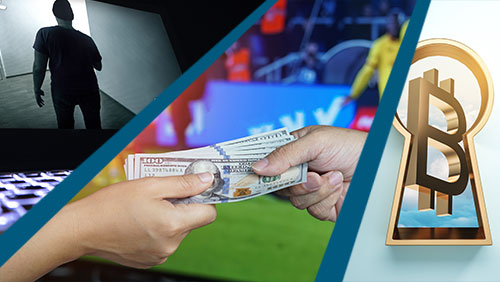 The new Nevada Gaming Control Board (NGCB) Chairwoman Sandra Morgan isn't giving up on the trend just yet. "Skill-based slot machines have not gained significant popularity on the casino floor but there are still innovators developing these types of games to gain better traction with a younger demographic," she said, according to the report.
Grove also noted that new games rarely become a hit within just a few months. And as Morgan notes, these types of games might only become more popular as Generation X and millennial gamblers become more common on xasino floors.
Also commenting on esports, Morgan said that product has been slow to find its audience. That might be again a question of demographics with expendable income, but also a lack of push from the industry. Only four requests have been made of the NGCB since 2017 to offer new esports products. Once again, if millennials start betting more, and esports gets the same advertising push of other offers, that could likely change long term.
Finally, Morgan admits that regulators worldwide still aren't certain how to handle cryptocurrencies like Bitcoin. Due to the varying prices of cryptocurrencies, regulators like the NGCB have a hard time assessing how to tax the world's new digital money, if operators were to start accepting bets with it.
The other issue Morgan is struggling with is how to identify the person behind payments when using blockchain technology. That shouldn't really be an issue though. The blockchain provides a clear history of transactions, and with the right tools, the NGCB should be able to start accepting crypto payments without fear of criminal activity or fraud. With Bitcoin SV, the one crypto to follow the original vision of Bitcoin, developers have already proven that to be true.
Despite these hurdles, Morgan seems to be optimistic that Nevada will figure it all out. Either the march of time will solve these problems for them, or some smart people in the industry will wise them up.
Comments