Looking to become a more attractive destination for tourists, Vietnam has revolutionized many of their industries including, most recently, the inclusion of gambling on a grand scale. That was on full display on Thursday when it was announced that Matrix Holdings was in negotiations to build a $200 million complex in the city of Da Nang specifically dedicated to horseracing.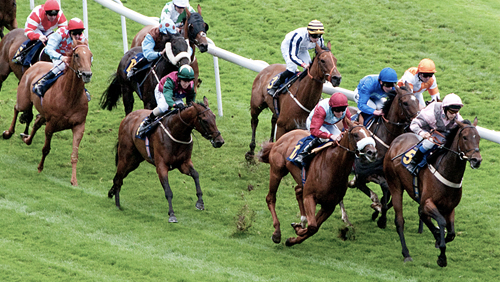 In November of 2018, authorities in Hanoi approved a $500 million entertainment complex set to open in 2021. This entertainment complex would include horseracing as well as other gaming operations. This came almost exactly 12 months after the National Assembly made sports betting legal.
Another horseracing venue is already under construction in Dai Nam Park. This 1.5 km track will not only be used for horse and dog racing but will provide facilities for Pro-kart and jet ski racing as well. The stadium is expected to hold 20,000 initially with upgrades reaching 60,000 for future events.
Matrix Holdings has agreed in principle to create the complex in Da Nang, but there is still a hurdle to be overcome. The construction of the proposed complex must be confirmed by the National Assembly before finalization of any agreement.
Just days ago, an agreement was signed with Novomatic to bring gaming operations throughout Southeast Asia. Countries such as Cambodia, Sri Lanka, and Laos have all agreed to open their markets to Novomatic to bring gaming operations to their country.
Vietnam also reached an agreement with Novomatic. This made the gaming enterprise the first company to be allowed to bring a casino to Vietnam. This not only shows how powerful Novomatic is quickly becoming but also how willing the National Assembly is to provide the kind of entertainment that will draw tourists from across the globe.
In 1997, the Vietnamese government allowed foreign tourists to be able to freely travel to the country for the first time. However, most who came to visit either came from neighboring countries or came specifically for bicycle tours, kayak trips, or photography tours.
Less than 3 million people came in each of the first eight years that the country was open to foreign tourists, but the development of resorts, vacation destinations, and other types of venues have led to a dramatic increase in those wanting to come to the country.
By 2015, nearly 8 million people visited Vietnam, but those numbers have seen dramatic increases since gambling and other adult entertainment has been legalized. In 2016, over 10 million people visited the country, a 26% increase over the previous year. Last year, 15.5 million visited Vietnam and that number is expected to be eclipsed this year as well.
Clearly, the legalization of casinos and gaming have enticed people to visit Vietnam. One can only wonder what the future holds when these horseracing venues come online.