If the U.S. Department of Justice (DOJ) expected to be able to reverse its opinion on the Federal Wire Act without recourse, it was grossly, and sadly, mistaken. After deciding that the legislation dealt with all types of gambling, and not just sports gambling as it stated nine years ago, the "unbiased" department has already been threatened with a couple of lawsuits. Now, however, it could face its most vicious suit from the state that started it all – New Jersey.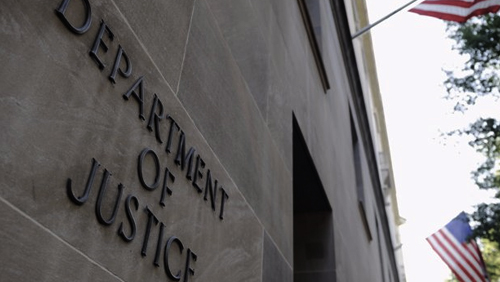 According to government records, New Jersey State Senate majority leader Steve Sweeney sent a letter to the DOJ on February 13. He told the department that it must rescind its opinion and reinstate its previous opinion immediately. If the DOJ doesn't comply, New Jersey will file a lawsuit with the assistance of former New Jersey Senator Frank Lezniak.
If the DOJ doesn't back down or offer a response within the 90-day grace period already established when it reversed its opinion, the lawsuit will most likely move forward. This could introduce further delays in the department's ability to enforce its new opinion, instead having to wait for the lawsuit to be heard or dismissed. That grace period will end in the middle of April.
New Jersey is responsible for the U.S. Supreme Court handing down a decision in May of last year that ruled that the Professional and Amateur Sports Protection Act of 1992 (PASPA) was unconstitutional. That decision put squarely in the hands of the states the authority to operate in the sports gambling industry and has led to many states already implementing their own regulations for the activity.
The Garden State's attorney general, Gurbir Grewal, has already voiced his opinion of the DOJ's reversal. He wonders, as do many in the gambling industry, if the department wasn't somehow influenced to change its stance. After all, it seems very odd that the DOJ could determine – after such a long period of time – that it has been wrong all these years and it seems to be more than just a coincidence that the change took place after PASPA was killed.
It won't take long for the truth to come out – there's a reason government records, emails, conversations are tracked and logged. Once the truth surfaces, a number of individuals will most likely see their tight grips on the gambling industry quickly released.