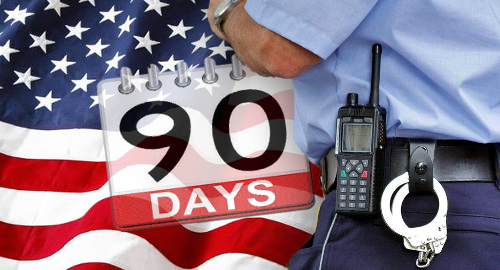 The US online gambling market has been given 90 days to adjust to a new Department of Justice (DOJ) opinion on the scope of the Wire Act.
On Tuesday, the DOJ announced that it would wait 90 days before implementing its new Office of Legal Counsel (OLC) opinion that the 1961 Wire Act applies not only to sports betting but also to other forms of online gambling. That new opinion, which was formally released on Monday, reversed a 2011 OLC opinion that led to the launch of multiple intrastate online lottery, casino and poker sites.
The DOJ called its 90-day delay "an internal exercise of prosecutorial discretion" intended to give affected operators time in which to modify their behavior to conform to the new opinion. The DOJ warned that the delay shouldn't be interpreted as "a safe harbor for violations."
All well and good, except no one is completely sure which operators need to modify their behavior, particularly given the Wire Act's focus on interstate activity and the typically circuitous routes that online payment processing transactions can take.
But the most likely candidates for targeting are sites offering shared online poker liquidity between Delaware, Nevada and New Jersey. UK-listed online operator 888 Holdings saw its shares fall 7.5% on Tuesday, in part due to its ties to that tri-state poker liquidity network. Just last month, 888 announced a $28m deal to acquire complete control of the All American Poker Network for further US expansion.
Investors punished a few other gambling companies to a lesser degree, including PokerStars' parent The Stars Group (-4%), William Hill (-3%) and GVC Holdings (-3%), while others such as Paddy Power Betfair escaped without much damage.
What is clear is that the DOJ's opinion will unleash a flurry of legal challenges, as many observers have openly questioned not only the legal justification behind the OLC's latest leap of logic, but also the DOJ's motives.
Tuesday saw former Congressman Ron Paul write an op-ed in the New York Daily News calling the DOJ's new opinion "one of the most brazen examples of crony capitalism" and a "seeming thank you gift" to Las Vegas Sands boss Sheldon Adelson, who has been trying to 'restore' the Wire Act ever since the 2011 DOJ opinion.
It may be worth noting that the date on the DOJ's new opinion – November 2, 2018 – was just days before the US midterm elections, an event that Adelson and his wife Miriam watched on television at the White House alongside President Donald Trump, an apparent reward for Adelson's $100m donations to GOP mid-term candidates.