South Korea-based Paradise Co. reported a net income of KRW5.2 billion ($4.6 million) for the third quarter, 266% higher than the KRW1.4 billion ($1.3 million) posted for the corresponding period last year.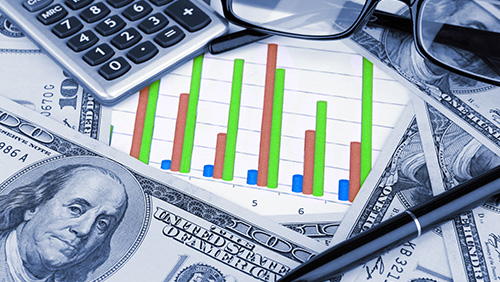 In its filing, the company also reported sales of KRW210.5 billion ($186.7 million), up 7.3% from last year's third quarter. Casino sales represented the bulk of this, at KRW164.7 billion ($146.1 million), 5.9% higher than the same period last year.
Paradise City, the hotel-casino which the company co-owns with Japanese gaming firm SegaSammy, saw a 26.7% increase in sales, to KRW84.4 billion ($74.8 million). However, it remained at a net loss of KRW1.5 billion ($1.3 million), still better than last year's third-quarter loss of KRW8.1 billion ($7.2 million).
"Operation cost following [Paradise City's] phase 1-2 started to reflect into 3Q," the report read. Phase 1-2 opened last September, and includes a shopping area, spa facilities, nightclub, and an art exhibition hall. A kids-oriented theme park is scheduled to open sometime next year.
The resort's third-quarter hotel sales were up 47.6% year on year, to KRW16.3 billion ($14.5 million), "[e]njoying the high season of summer period," according to Paradise Co. Daily sales and room occupation were higher than last summer, around the time the resort first opened, and the company credited "a rise in 'Hocance' among Koreans."
Busan casino sales rose to KRW20 billion ($17.7 million), 14.3% higher year on year, while Jeju Grand casino sales declined 21.9% to KRW8.2 billion ($7.2 million).
The Walkerhill casino's performance was described as "stable," with sales of KRW68.5 billion ($607.6 million), a 3% increase.
Earnings before interest, taxes, depreciation, and amortization (EBITDA) for the third quarter was KRW29.8 billion ($26.4 million), 8.2% higher year on year.
Paradise City's table drop, that is, the amount exchanged for chips at the table, rose for the fourth straight month, at KRW204 billion ($180 million) in September.
Table drop for all four casinos was KRW1.45 trillion ($1.29 billion). Of this, KRW521 billion ($462 million) was from Japanese VIPs, KRW402 billion ($357 million) from Chinese VIPs, KRW292 billion ($259 million) from VIPs of other nationalities, and KRW236 billion ($209 million) from the mass market.
Comments