Lee Davy chews the ear of the Global Poker League, Hendon Mob, American Poker Awards and Socios owner, Alex Dreyfus, on his move from dealing with Paris Aviators and Rome Emperors to Juventus and Paris Saint Germain.

Sometime in 2015/16 as the paperboy slung the morning rag onto the doorsteps of the damned, the CEO settled down for this 50th Alcoholic Anonymous meeting, and an Olympic wannabe, carrying the stench of chlorine picked up her mop, Alex Dreyfus launched Season 1 of the Global Poker League (GPL).
I was an instant fan.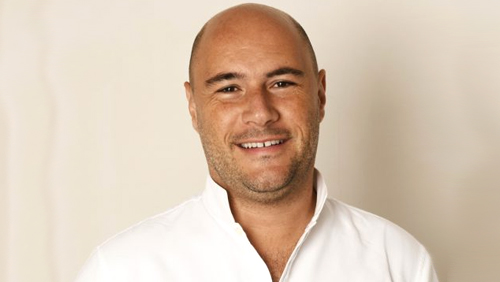 I will always remember Daniel 'Jungleman' Cates and Bertrand 'ElkY' Grospellier going at it heads-up, both miked up, unable to hear what the other was saying, thinking this is the future of poker.
One day, during a conversation with Dreyfus I dropped an idea into his head, and I think it landed with all the finesse of a dead man made of lead falling to the bottom of the ocean.
"Wouldn't it be great if the fans could influence some of the player's decisions."
I never got to find out if that idea would work.
Unlike The Expendables the GPL never reappeared a second time.
And then we lost the man who had given poker so much.
Poof.
With the snap of a Thanos thumb and forefinger, Dreyfus was no more.
"I still own 100% of The Hendon Mob, the Global Poker Index (GPI) and The American Poker Awards (APA), etc., but I have no idea what's going on," Dreyfus told me during a phone interview. "I spend less than two hours per month thinking about poker. Eric Danis runs the business. I love poker as a game and as an industry, but I chose to move onto something else."
About that something else.
Socios Becomes The Official Cryptocurrency Partner of Paris Saint Germain and Juventus
At the beginning of the month, the football world was awash with news that Socios.com, a brand owned by Dreyfus, had entered into a multi-year, strategic partnership with the French firebrands Paris Saint Germain (PSG) becoming their official branded cryptocurrency partner.
Together, Socios and the side that has won six of the past seven Ligue 1 titles, would develop a cryptocurrency strategy utilising blockchain technology to create Fan Token Offerings (FTO) providing PSG supporters with a new suitcase full of value.
I contacted Dreyfus to ask him for a few minutes of his time.
"Wait until Monday," said Dreyfus. "We have something else to announce."
Monday morning; I opened my digital newspaper, and there was the 'something else.' Juventus had become the second dominant European footballing superpower to partner with Dreyfus and his company.
But what the hell is Socios, and what is an FTO?
I asked Dreyfus.
"The idea came from GPL," Dreyfus explained. "When we did Season 1, we had millions of people watching, 400 hours of live content, 180 matches. We delivered a decent product, not perfect of course, and we managed it with a small team. Unfortunately, poker is dry and flat to watch, and we didn't have the engagement or the boom we expected."
One thing I learned from Dreyfus is he is a fan of failing and failing fast, and this was no exception.
"It was because of our failure in engaging our viewers that we developed Socios," Dreyfus told me. "The idea began with GPL Season 2 where we pondered how to engage more with the fans? We wanted them to become stakeholders of each team, to have a share or a stake in the Paris Aviators or the London Royals."
What happened?
Dreyfus sounded excited as he reminisced: "We faced several legal issues trying to make it work, and so we gave up on the idea, but we had ignited something. We looked at other fan engagement mechanisms. There is one in Formula E called Fanboost, where fans can vote for their favourite drivers, and their cars are given additional boost power during the race. Suddenly, a sport becomes more of an entertainment product.
"We believe all of sport is heading the same way," said Dreyfus. "We were inspired by the Socios of Barcelona and Real Madrid where they consult their members. Socios means partner or associate member in Spanish. These are clubs, not run by billionaire Russians, but non-profits where fans vote for the next Chairman or President.
"Originally, we want to do the same for poker through the GPL, then decided to create a fan controlled, esports league. Eventually, we knew someone else would do it in other sports, so we created a platform for the entire industry that can be for any team that wants to give their fans a voice. That's why we came up with Socios.com and chiliZ (CHZ) as the name of the token. We started with the esports angle, but in the past six months, while building the business, we realised the monetisation of esports is very low. So we decided to engage more aggressively in traditional sports, especially football/soccer because you have 4 billion fans, active monetisation and deeper fan engagement."
And all of this from a man who not that long ago regularly tweeted about his distrust and lack of understanding of the cryptocurrency wave of enthusiasm that seemed to be sweeping its way around the globe.
"I was an opponent of crypto," said Dreyfus. "Coming from the regulated online gambling industry, I saw what things you could do if you wanted to be dirty and I didn't want to be affiliated with that. Then, I educated myself about the technology and the blockchain rather than just the currency. I learned the true vision behind it, and how you can use it to build new digital assets and to innovate and be more creative.
"And, more practically, I hate banks. Banks are banksters. There is no reason why we should use banks to send money between two parties. When we send an email or make a peer-to-peer transfer, there is almost no individual in the middle, and it should be the same for banks. It's going to take ten years or whatever but it's going to be a journey that I want to embrace, in the same way, I was lucky enough in the 90s to embrace the foundation of the Intenet as it stands, today."
I think back to my thought on giving fans control over Martin Jacobson and Chris Moorman's decisions. How would it have worked? Maybe, for the coin flip decisions, the players would have put the decision to fan vote? Who knows? I never got that far. But it did seem a distinct possibility in a niche sport/game like poker. But this is football. The most popular sport in the world.
PSG spent $262 million to bring Neymar from Barcelona to the Parc des Princes,
and the European footballing market is worth £22 billion, alone.
Why would an industry with that amount of power put control of decisions in the hand of the fruit picker, glass eye shiner, and kimchi maker?
"Socios.com is a tokenisation platform for sports teams," said Dreyfus. "You and I can buy Fan Tokens issued by the platform or the club. So you can buy a Juventus token, a PSG token, or one of the other 50 sports teams we will have on board in the coming months."
50 sports teams?
Dreyfus means business.
And, if you look at the front page of his website, it hints at clubs from sports such as esports, cricket and baseball are likely to join the fray.
"The token gives you an entitlement to vote on what the club is asking you," said Dreyfus. "It's a right to vote, and the club is committed to ask you binding questions and implement the outcome of the fans vote. You will also receive VIP benefits, increased gamification and competition among fans. The platform will be multi-club. In the UK you may be a Chelsea fan, but you would never be a fan of another British club, but you may be a fan of Lionel Messi and have a soft spot for Barcelona, for example. Our stats show that a regular football fan supports 4.6 teams, so we want to build a massive fan marketplace with high liquidity."
I ask Dreyfus what problem the FTO solves for football.
He doesn't like the question but answers it all the same.
"I hate this concern that we solve a problem," said Dreyfus. "We use blockchain for innovation, but that doesn't mean we have a problem. Rather, we want to create and innovate. Having said that football clubs have a problem because they have had one-way communication for so long. They don't listen to their fans. And most importantly, for football clubs, they know how to monetise and engage with their fan base within the stadium, but not the Chinese, Japanese, Thai or Latin American fanbases, for example. The idea is to offer a global fan marketplace, where they can engage all of their fans both locally and globally."
I ask Dreyfus to dream for a minute.
Will there be a time where PSG and Juventus are in the Champions League Final. The tie goes to penalties, and the fans holding FTOs get the opportunity to choose the penalty takers and the order they take them?
"For a major football club, and a major tournament like the Champions League, that's not going to happen," said Dreyfus. "For a club of smaller stature – semi-pro or pro – yes we could imagine a scenario where they ask their fans questions, and not only listen but turn the answers into actions."
From poker to football.
It's quite a leap.
With Juventus and PSG on board, the rest will surely follow, because when I ask why these Titans chose Socio as their solution, he reminded me that they are the only company in the world with this solution.
With all that he's learned about blockchain technology in the previous 12-months, I ask him if it's possible that poker could benefit from the same tech that looks likely to become Dreyfus's most successful business venture to date.
"Poker is s $2-3 billion industry," said Dreyfus. "We are now involved in something that is ten times if not one hundred times bigger than that. Poker has been in my life for 12-13 years. However, the last year was very frustrating for me. The US was not receptive to any innovation, maybe coming from their frustration of not having online poker. They are English speaking and American, and so their voice weighs heavier than other communities in the world, and that didn't make me comfortable. I decided to move on while still investing in and supporting The Hendon Mob and GPI.
"That said, we have a GPL running in India. We recently filmed a Reality TV show in Delhi. It's an X-Factor style show sponsored by PokerStars, broadcast on TV soon. However, whatever we do with blockchain, it won't be related to poker, and I don't see how blockchain could support poker to grow."
Finally, before I left Dreyfus to play ten pin bowling with Juventus' Ronaldo and PSG's Neymar, two players who ironically recently represented PokerStars, I have two more questions for him.
How does blockchain technology make him feel?
"As a lucky guy who was there at the beginning of the Internet, I remember my first email sent via modem. I remember installing the Internet, web pages and email into some of the major companies in France. It reminds me of that. I am going back 20 years, and I see opportunities, challenges, and a change of mentality. I didn't see the wave coming for 4-5 years. Others did. I see it now, and I think I am catching up pretty fast."
Does he own cryptocurrency?
"No, I don't," Dreyfus tells me. "I'm not a trader. I invest money in my projects and my ideas, that's my role. I'm a builder, and that's what excites me in blockchain industry, not the prices of digital assets."
And with that we part ways, leaving me wondering if I will ever need to interview him again.