Lee Davy highlights the swift change in focus of two of poker's most influential people with crypto/blockchain being the winner and poker the loser.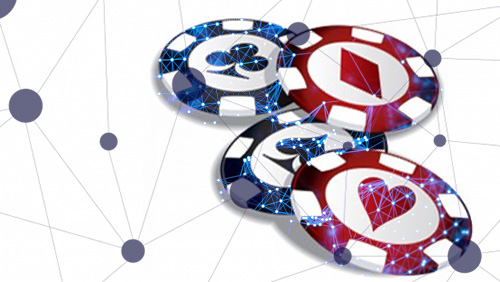 Adam Pliska signed a new four-year contract. The World Series of Poker (WSOP) snubbed the American Poker Awards (APA). Daniel Negreanu showed up but didn't win. Phil Hellmuth sold 60% of his LAPC action on YouStake, and entered the event on Day 2, much to the chagrin of those who had a piece.
PokerStars announced plans to merge sportsbook and poker marketing tactics with the Big Race. partypoker handed Viktor Blom a million bucks. Alex Dreyfus flew to Hong Kong. Doug Polk bled humility in a YouTube video.
What do all of these people and institutions have in common?
They are all central to the growth of the industry.
They are all poker marketing machines.
What happens to poker when some of them leave?
Sitting in the PCA Having a Chat
I was sitting in the PokerStars Caribbean Adventure (PCA) waiting for Daniel Negreanu to finish his interview with a Romanian TV outlet when one of the most successful live tournament players of my generation sat down with me.
After exchanging pleasantries, I dived straight into the unimaginative minnow one-liner.
"How is your poker going?"
"I don't play anymore."
"Why?"
"I just don't fancy it, and I spend most of my time trading crypto. Most people do."
When it comes to digital currency, I'm like a little mouse scurrying around the pantry late at night feeding off scraps. I'm told that I should invest before the price gets any higher. I keep reminding people that I don't have anything to invest.
A little birdie told me that one of the reasons the High Stakes action flourishes is because of the wise investment in crypto. Thinking of things this way, it seems that poker is benefiting because of the surge in interest in this new way of transacting.
But it's not all good news for poker, as the guy sitting in the chair next to me at the PCA reminds me. He's talking about poker like it carries an old musty smell.
The Importance of the Individual
There are two Twitter accounts I read daily. Two. I glean all of my poker knowledge from these two accounts.
Kevin Mathers.
Alex Dreyfus.
Now I only have one.
There was a time when I thought Alex Dreyfus was the saviour of poker. One man, not a company, on an Elon Musk type rage, to fix the world (the poker world).
Under the tutelage of Dreyfus, the Global Poker Index (GPI) transformed from a gimmick to the recognised ranking system of poker. Players started adding the #1 spot onto their bucket lists next to "become a billionaire through crypto."
The Global Poker League (GPL), Dreyfus' bid to showcase poker as a form of entertainment, was his way of trying to grow poker beyond these limiting walls that we all work behind.
I was in love.
Then something changed.
I would sit down at the Coffee shop. Move the daffodils to another table, plonk down my smoothie, and load up the Frenchman's account. Instead of poker, I was reading tweet after retweet about esports. Still good. There was a gambling theme here. I could still use his account to write 'something.'
Then one day I read a question (I am paraphrasing because my memory is shot).
It went something like this: "Should I get interested in crypto? I know nothing about it."
Then another pivot.
Dreyfus is suddenly the crypto/blockchain guy. Esports has taken a back seat. Poker is locked in the basement somewhere. And who can blame him? He may love poker, but he is an entrepreneur, and I know someone else who seems to be cut from similar cloth.
Doug Polk is Human After All
Irrespective of what the APA judge and jury believe, Doug Polk is one of the most influential people in poker, right now. There was a time when the 'World Poker Tour' or the 'World Series of Poker' were the answers when you asked a recreational poker player how they fell in love with the game.
'Doug Polk' is the new answer.
His razor like sarcastic wit transformed him into the number one rated YouTube star in poker. Polk has over 176k subscribers, and his videos rack up some impressive numbers teetering on the brink of 200k views.
And we're about to lose him.
A couple of months ago, Polk launched Doug Polk Crypto, his second YouTube channel, this time focusing exclusively on cryptocurrency and blockchain, and it's already more significant than his poker channel with over 180k subscribers.
One will continue heading north.
The other is joining the watersnakes at the bottom of the ocean.
In a rare insight into what makes this man tick, Polk released a 21-minute long video called 'Getting Some Things Off My Chest.'
It seems Polk's recent feud with Daniel Negreanu has forced him to dig out his core values, and analyse whether he is operating in alignment with them.
He's not.
Polk called Negreanu an embarrassment to poker.
Negreanu responded by questioning why a man who has made his fame off the back of trying to destroy the reputations of others was nominated for an APA.
And then they went head-to-head at the APA, and both won nothing.
In the video, Polk admits that the loss at the APA affected him.
"I was watching the awards, and up until this point I hadn't cared," said Polk. "Then suddenly, I cared. Why do I care? I was upset I cared? Why do I care about these awards?"

Polk answers his question. He believed he deserved an award because 2017 was a year where he poured more time and energy into poker than ever. If the industry couldn't recognise his achievements in his most significant year, then they never would.
The man also apologised for the tone of his videos, and effectively served notice that in future this tone would change. At the heart of his talk was an admission that his ego had gotten in the way of his one true love – poker.
"I am sorry for the tone of my videos. There should be more of a direction to creating solutions rather than hammer on the negative aspects." Said Polk.

And then came the news that his poker fans didn't want to hear.
Polk admitted that he was falling out of love with poker, and veering more towards crypto and blockchain. You will be lucky to see one video per week on his poker channel, as he continues to put his effort into his crypto and blockchain channel.
"I started another channel for crypto," said Polk. "I have never seen anything like it. It's amazing. It's so promising and so much opportunity. It's hard to see that and want to do the same thing in poker and balance that.
"I have attacked poker for that. It's not poker's fault. There is a general attitude within poker I don't like. It jades people. I have to focus on the better opportunity for me. That means a lot less time in poker.
"A lot of people view themselves as poker players first and who they are second. I am Doug first and a poker player second. I want to be many people in the world. Doug the comedy guy. Doug the politician. That's who I am. That's where I am going."
For poker's sake, let's hope not too many people follow him.