We aren't sportifying poker no more. Kwan Entertainment and Mediarex Sports & Entertainment ink a deal to bring Global Player League to India and as you can tell there is no poker in that name. 
The Global Poker League (GPL) brought Fedor Holz to tears. I watched him stand on stage on the night of the draft, choking back the saline, as he described his pride at being selected.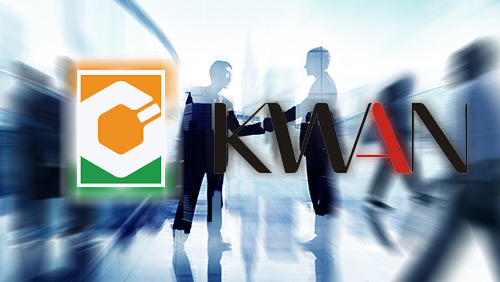 A lot has changed since then.
The Montreal Nationals won the thing. Fedor Holz won everything else, (grabbing the attention of podcast prince Lewis Howes no less), and the GPL lost the word Poker from the title.
The Global Poker League is the Global Player League. If you scan it, you miss it. It's only four letters, but it feels like the platform jumped off a roof, broke every bone in its body, and by the time the quacks piece it together it will look entirely different.
It's a move that's been coming.
As a regular reader of Alex Dreyfus's Twitter feed, you rarely see poker these days. It's all esports and video games. Dreyfus loves poker, but he's an entrepreneur first and foremost. The winds have changed direction. They're blowing away from poker, and into the faces of PlayerUnknown's Battlegrounds, Overwatch, and hundreds of new titles sitting inside the mind of some of the smartest people in the world.
But poker hangs on.
For now.
Kwan Entertainment and Mediarex Sports & Entertainment Ink Deal 
Kwan Entertainment and Mediarex Sports & Entertainment have exchanged spit and blood to bring GPL India to the second most populous region this side of the white-bearded homeless man my 14-month-old daughter has just pointed to saying, "Ho! Ho! Ho!"
The pair has entered into a multi-year strategic partnership. Embedded within the release was the first official acknowledgement that the Global Poker League has become the Global Player League, and that esports will feature prominently.
"The two organisations are thrilled to offer Indian esports & poker enthusiasts an avenue to experience – and potentially participate in – the GPL's innovative take on the modern sports/esports league concept." 
Over 260 million people are actively involved in the video gaming or esports business in India. When GPL India Season 1 kicks off, six franchises (Ahmedabad Alphas, Bengaluru Hackers, Chennai Sharks, Delhi Diehards, Kolkata Creators and Mumbai Jetsetters) will provide those millions with a reason to get out of bed.
One assumes Match Indian Poker League (MIPL) and India's Poker Sports League (PSL) will be happy with the news that GPL and Kwan are broadening their focus to include esports, allowing the pair more wiggle room within their respective emphasis on traditional poker and Match Poker.
The news comes a week after Chengdu Pandas won the inaugural GPL China Season 1. Expect to see a GPL Brazil following GPL India and a GPL World Championship of sorts where the four winners will square off.
After that you can expect to see a combination of poker players, aliens, and orcs running around a map of the world killing each other. How will it work? I don't know, but I trust Dreyfus will figure it out.