Andrew Robl is a well-known fixture on the international poker scene. He has been a regular player for more than a decade and has accumulated over $5.3 million in live poker action. His go-to game has always been No-Limit Hold'em (NLHE), but he, like several other high rollers, has been making a switch to Short Deck Poker, calling NLHE "boring."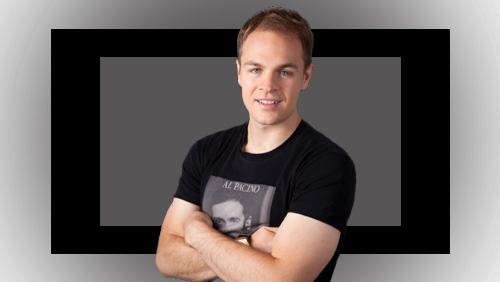 Robl found Short Deck Poker about three years ago in Asia, where the version has been popular for a number of decades. Since first being introduced to the game, he has shown a preference for the alternative and considers it to be a nice change of pace from the slowness of NLHE.
In an interview with Poker Central, Robl explained, "A lot of the Chinese gamblers come from a Baccarat background and they don't have the patience to play regular No Limit Hold'em. They don't want to just sit there and fold, and I think one of them just got the idea to remove the small cards to make it more exciting, and ever since it's been growing in popularity quickly."
He further stated, "I love it because there is no hand that's a big favorite against another. This also makes it great for tournaments because there's a lot of gambling in the game. Because many of the players in Asia have already played No Limit Hold'em in the past, I don't think that they'll come back to the game. I think that because of this there will only be more Short Deck tournaments in the future."
Short Deck has recently become a popular addition to many poker tournament series, including Triton and the Poker Masters. Robl took a seat for the first-ever $10,000 Short Deck tournament at the Poker Masters this week, making it to the final table before being eliminated in fourth place.
He said of the tournament, "This event in Las Vegas got a great turnout despite most players here being regular No Limit Hold'em players with little to no experience in this game. On top of that, the Triton events have also done really well, so I expect to see the numbers only to go up in the future. Short Deck is a simpler game than No Limit Hold'em or PLO, and that makes it a bit easier for new players to get into. Short Deck is definitely more fun and makes No Limit Hold'em look boring, but I still like playing regular No Limit as well. There's more skill in No Limit Hold'em, and I still enjoy playing both.
In Short Deck Poker, all cards from 2 through 5 are removed, leaving the 6 as the lowest card. Because it has a smaller deck, odds of scoring different hands change and a few hands are ranked differently. In the most common version, a flush beats a full house and three of a kind beats a straight. An Ace is still an Ace and can be played high or low, meaning a player can have a straight of A-6-7-8-9 or 10-J-Q-K-A.