Phil Ivey is one of the most prolific card players of all times. He's known for endless wins in NLHE, Omaha and Baccarat (although he might just the same prefer to forget about the latter), and has accumulated over $26 million in live action since his first first-place tournament win at Seven Card Stud in December of 1998. He has now entered into the realm of Short Deck poker, and has shown that he's just as adept at the game as he is the others. Some might even say that he's the best—unless you're Dan Cates.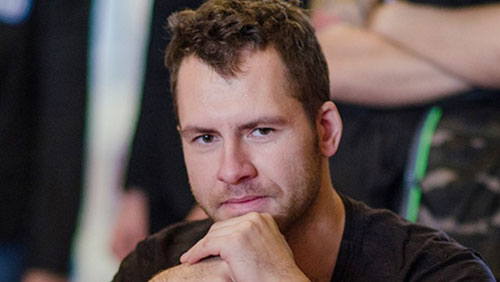 Ivey just participated in the Triton Super High Roller Series in Montenegro, performing incredibly in two Short Deck (SD) tournaments. He won first place and $604,000 at a $31,000 (HKD$250,000) NLHE-Short Deck (NLHE-SD) event on May 12, only to follow it up with a third-place finish five days later in the $127,000 (HKD$1,000,000) NLHE-SD tournament for $1.6 million. In spite of the performance, "Jungle man" Cates believes he is better than "the Tiger Woods of poker," stating in an interview with PokerNews, "From my experience, I think that I'm better than him at this game [Short Deck Hold'em], but that day he seemed to play pretty well." He then added, "I'd be happy to play him [Ivey] some more, lets [sic] put it that way. I mean, we can play the same stakes too."
Cates lost to Ivey in the first SD tournament, taking home a purse of $470,515. It was the only event in the Triton series in which he cashed in the same tournament as Ivey. Ivey would almost certainly disagree with his rival's assessment, as the overall numbers confirm.
Both have been playing SD for about the same amount of time, a year and a half, and both will be at the WSOP this year. Cates may have the advantage in the online poker games, where he has won more than $11 million, but he's at a loss in live action with only $6 million. It could prove to be a very interesting day at the felt to see the two meet once again to duke it out.
SD poker, or six-plus Hold'em, is a new take on the popular Texas Hold'em format. The rules are virtually the same in both; however the SD version only uses 36 cards. The cards removed are the 2 through 5 of each suit, leaving the 6 as the lowest card. The Ace remains as the highest or lowest card, meaning a player can have an Ace-high straight, or a run of A-6-7-8-9, with the A essentially taking the place of the 5. This doesn't; however, mean that an Ace would be a considered a 5 for a pair or set.
Typically, the game is played with the same hand rankings as seen in poker. In one variation that is gaining favor, though, a couple of changes are made. After two pair, the next highest hand is a straight and then three of a kind. Also, a flush is one step higher than a full house, instead of the other way around.