A popular Texas Hold'em poker video game has met its demise. The game is one of many offered by Tencent Holdings in China, but a recent increase in government scrutiny of the country's gaming industry is causing a number of companies to rethink their offerings.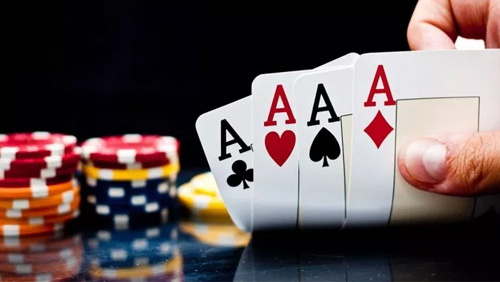 The "Everyday Texas Hold'em" was shut down on Monday, Reuters reported. The game's server will be turned off as of September 24 and all users will be compensated in according with Ministry of Culture regulations.
Tencent is based in Shenzhen and collects a significant amount of its profits from gaming. However, government censorship and increased regulations have been seen this year. The pressure has already forced Tencent to pull one successful game and censure others.
Due to the exaggerated government control being introduced this year, Tencent has already suffered serious financial defeats. On top of the losses related directly to the games, the company saw its market value plummet around $20 billion in a single day in August over increased concerns that the government was going to begin limiting all gaming.
The company's bottom line has suffered as a result, as well. For the first time in almost 13 years, Tencent registered its first quarterly profit decline in its most recent quarter.
Tencent was founded in 1998 and the crux of its operations center on video games. However, it also is behind the popular social network WeChat, which now has over a billion users.
Gambling is illegal in mainland China and, as such, online games that give the appearance of gambling, including free ones, are now on the government's radar. This also includes innocuous games such as chess and card games.
Tencent was forced to alter an online game, Playerunknown's Battleground, in 2017 because of an abundance of content that wasn't suitable for all ages. Specifically, it was ordered to make the changes because the game had "severely deviated from socialist core values."
The decision to remove the Texas Hold'em game was called a simple "business adjustment" by a company representative, who didn't elaborate further.
China currently controls the largest gaming market in the world. The industry brings in around $31 billion annually, and could increase by 20% within two years.