Tech-giant Apple missed its targets in its war against gambling-related apps.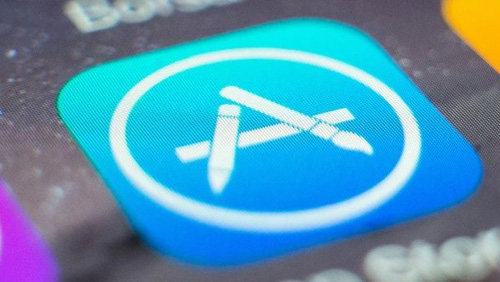 BBC reported that app developers were fuming over the removal of their apps from the App Store, saying they had nothing to do with gambling. Some of the removed apps include a Polish magazine, a GIF-sharing service, and a platform for sending clips of Xbox games to friends.
Wojtek Peitrusiewicz, co-owner and writer of Poland-based iMagazine, took to social networking site Twitter on Thursday to complain that their app was taken off the App Store 24 hours after the approval of its 3.0 update. Peitrusiewicz said he received a note from Apple explaining that the removal was made "in order to reduce fraudulent activity" and "to comply with government requests to address illegal online gambling activity."
"As a result, this app has been removed from the App Store. While you can no longer distribute gambling apps from this account, you may continue to submit and distribute other types of apps to the App Store," Apple's letter to Peitrusiewicz read.
The iMagazine co-owner posted the letter on his Twitter account, saying that they publish a magazine that has nothing do with gambling or fraud.
Simon Stovring, a Copenhagen-based developer behind a GIF-sharing app called Gifferent, pointed out that Apple wasn't transparent enough to explain how the tech giant detected gambling-related contents in apps. He said at least 10 of his colleagues were also hit by Apple's gambling crackdown.
Apple's crackdown on gambling apps stemmed from the request of different state gambling operators, who expressed concern that punters have been able to access gambling apps despite the absence of license to operate in their respective jurisdictions.
Several weeks ago, the state gambling regulator of Norway successfully convinced Apple to remove gambling apps from its Norwegian App Store on the basis that the operators did not have a license to operate in the country.
The applications that were included in NGA's online gambling blockade were The Netherlands, Betsson, NordicBet, Coolbet, Comeon, LeoVegas, Mr Green, Unibet and Norway's Automation. Gambling operators Coolbet and ComeOn maintained it's legal for Norwegians to play their offerings since they were licensed under the EU Free Trade Zone.
Comments