Another round-up from the World Series of Poker this time focusing on a successful revenge mission for Shaun Deeb, a long-awaited win for Scott Bohlman, and a bracelet for Spain.
The last episode of The Handmaid's Tale was an odd one. While it contained one of the most disturbing and harrowing taboo-violating scenes you are ever going to see, it ended with a whimper no louder than an ant's fart.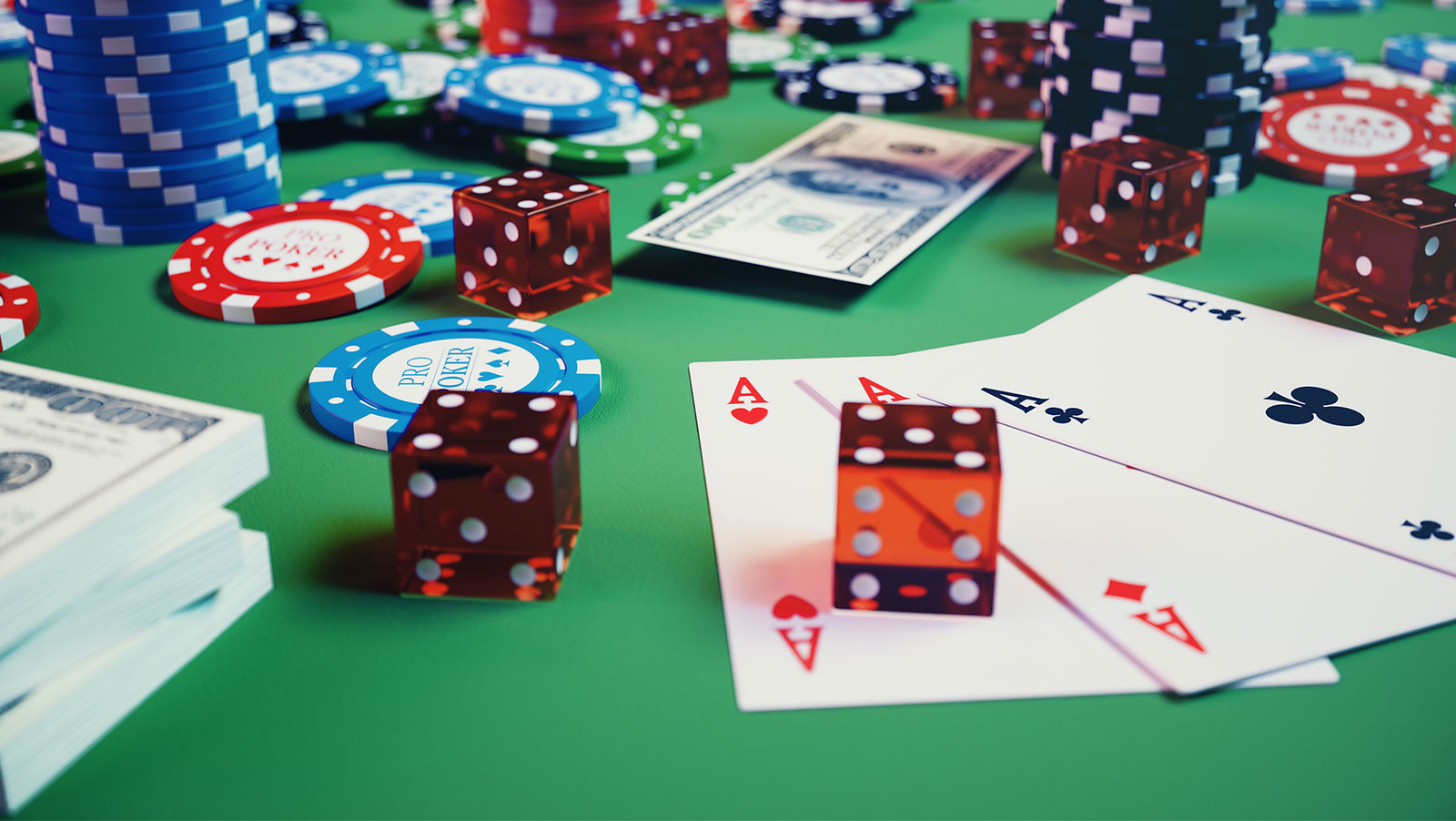 Lazy writing.
There's no excuse.
The TV show has outstripped Margaret Atwood's vision giving the writers carte blanche to make anything up.
It's not the same with live tournament poker.
Having worked at the deep end of enough of them, I can attest to the fact that most live poker tournaments end as disappointingly as HM's Episode #10, so it was a treat to see so many exciting sub-plots on the final table of Event #42: $25,000 Pot-Limit Omaha 8-Handed High Roller. 
I don't think Aaron Sorkin could have done a better job.
230 entrants (181 unique, 49 re-entries) made up the field in the four-day event. After the first day, 101 remained, and the name of Daniel Negreanu stood out as the star attraction at the right end of the chip counts.
Things were very different at the end of Day 2.
35 players remained, minus Daniel Negreanu, and Ben Yu had the lead, with the likes of Jason Koon, Shaun Deeb, Scotty Nguyen and Jason Mercier sniffing his aftershave.
Yu was able to use his chip lead to sail to the final table, but he wouldn't begin at the head of the leaderboard. That honour fell to the former WSOP Main Event Champion, Scotty Nguyen, a man who recently revealed that smoking the new cannabis products he is currently endorsing seems to be helping his game.
He wasn't kidding.
A Nguyen win would have been something special. The old-timer picking apart the bones of his younger brethren to take down another bracelet.
It wasn't the only sub-plot.
How about Jason Koon taking the title?
The partypoker Ambassador is one of the hottest players on the planet right now, with all of his big wins coming in the $25k+ buy-in stratum. And then there was James Calderaro, the defending champion, who this time last year bested a field of 205 entrants to win the $1.2m first prize after beating the Russian Alexey Rybin, heads-up.
Nope.
The scriptwriters picked an even better one.
Last year, Shaun Deeb and Ben Yu went head-to-head for the $10,000 2-7 Lowball Triple Draw Championship bracelet. Yu won that one, and Deeb joked with Yu when they both made the unofficial final table that he would take his revenge.
And that would be the final scene.
Deeb v Yu.
Double bracelet winner v double bracelet winner.
And Deeb was confident.
"Ben's a great poker player, but I have so much experience playing mixed games longer," he would tell PokerNews.
Yu began heads-up with an 18.1m v 10.6m chip lead, but Deeb caught up early before taking a 21.3m v 7.4m advantage after winning two big back-to-back pots.
The final hand saw the pair getting it in on 5h4c2h with Deeb ahead with AsAh9s8c for a couple of aces, and Yu chasing with flush and straight draw possibilities. Neither the turn nor the river was kind to Yu, and Deeb picked up the most significant score of his career in the largest $25k Pot-Limit Omaha High Roller in WSOP history. 
Final Table Results
1. Shaun Deeb – $1,402,683
2. Ben Yu – $866,924
3. Scotty Nguyen – $592,924
4. James Calderaro – $414,134
5. Jason Koon – $295,606
6. Ryan Tosoc – $215,718
7. David Benyamine – $161,020
8. Bogdan Capitan – $123,004
35 got paid in this one including Jason Mercier (12th), Robert Mizrachi (15th) and Erik Seidel (26th)
And it was a sweet moment for Deeb on two accounts. His victory saw him overtake John Hennigan as the new leader of the 2018 WSOP Player of the Year Leaderboard
Here are the Top 5
1. Shaun Deeb – 2,662.5
2. John Hennigan – 2,566.43
3. Elio Fox – 2,010.14
4. Mario Prats Garcia – 1,751.25
5. Eric Baldwin – 1,738.42
Scott Bohlman Wins Event #40: $2,500 Mixed Big Bet 
Two more bracelet wins to catch up, and we will begin with a well-deserved victory from serial WSOP grinder, Scott Bohlman.
The Chicago-based native took down Event #40: $2,500 Mixed Big Bet putting the dusting on a career that has seen him cash 51 times in WSOP events, making the unofficial final table on six separate occasions.
Bohlman was a hurricane throughout the entirety of the event, but he had to get past the formidable foe of a two-time bracelet winner in form. Ryan Hughes came into this one on the back of a seventh-place finish in a $1,500 buy-in Mixed Pot-LImit Omaha Hi-Lo/Big O event, and on any other day may have made it bracelet #3.
But this wasn't any other day.
It was Scott Bohlman's day. 
Final Table Results
1. Scott Bohlman – $133,138
2. Ryan Hughes – $75,477
3. Daniel Weinman – $49,541
4. Aaron Rogers – $33,344
5. Marcel Vonk – $23,028
6. Jeremy Harkin – $16,329
31 people hung on long enough to earn enough money to replace broken fingernails including Jeff Lisandro (7th), Dario Sammartino (10th), Barry Greenstein (11th), John Hennigan (12th) and the $25k High Roller winner Shaun Deeb (13th).
Mario Prats Garcia Wins Event #45: Big Blind Antes $1,000 No-Limit Hold'em (30-Minute Levels)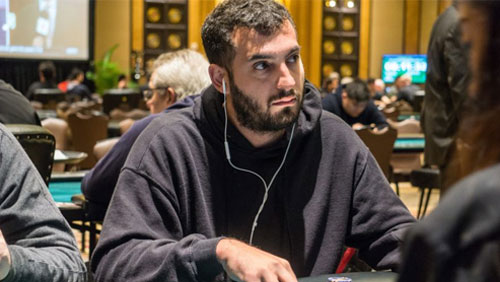 Mario Prats Garcia banished the demons that have plagued him for the previous 12-months by winning Event #45: Big Blind Antes $1,000 No-Limit Hold'em (30-Minute Levels). 
Last year, the Spaniard lost out to Artur Rudziankov in a 1,763 vanilla flavoured $1,500 event with the bracelet sitting on the table. This time around there was no such sadness.
The 30-minute levels ruthlessly cut down the 1,712 entrant field to just 42 players at the end of Day 1. Garcia had a promising day, finishing near the chip counts, and played well, and sucked out well, to take the chip lead going into the heads-up phase against Matthew Hunt.
Heads-up lasted three hands, the last of which saw Hunt river a straight at the same time Garcia rivered a flush, and those types of situations never end well for the guy with the straight.
It was Garcia's fifth cash of the summer, and he now sits fourth in the running for WSOP Player of the year behind Deeb, Hennigan and Fox.
Final Table Results
1. Mario Prats Garcia – $258,255
2. Matthew Hunt – $159,532
3. Sebastian Dornbracht – $114,909
4. Michael Wang – $83,663
5. Mark Schluter – $61,580
6. Gregory Worner – $45,828
7. DJ MacKinnon – $34,486
8. Martin Staszko – $26,245
9. Lander Lijo – $20,202
257 men, women and horses cashed in this one including the two-time bracelet winner Athanasios Polychronopoulos (11th), bracelet winner Kathy Liebert (18th), and multiple ring winner Joseph Cheong (19th).