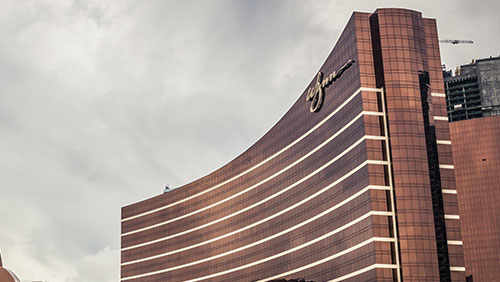 The nays have it. An executive compensation plan drafted by executives at Wynn Resorts was met with overwhelming disapproval during the annual shareholder meeting last week. According to a company regulatory filing last Tuesday, 78.9% of the shareholders denied the plan, while only 19.7% had approved it.
A spokesman for the casino company told the Wall Street Journal that the board of directors was prepared for the rejection of the plan, and that it would be discussing updating the details, noting that, "Compensation practices will be a part of that [proposed] evolution, and we look forward to the future support of our stockholders through the process."
In an April proxy statement that was released prior to the annual meeting, the Wynn Resorts compensation committee had tentatively reached an agreement with Matt Maddox upon his promotion to CEO. The committee also approved agreements with its executive VP and general counsel, Kim Sinatra, and Craig Billings, the company's chief financial officer.
As part of the executive compensation plan, Maddox was set to receive a base salary of $2 million a year, coupled with an annual bonus equal to 250% of the base salary. The termination date of the agreement was also extended, pushing it back to February 27, 2021 from its original December 31, 2019. Maddox would have been eligible to receive a severance package worth at least 18 months' of salary, instead of 12 months' salary as was previously stipulated.
Maddox took over as CEO this past February after Wynn Resorts founder and CEO Steve Wynn resigned over sexual misconduct allegations. Wynn has repeatedly said he had done no wrong, and has sold his entire stake in the company. His departure and the selling of his stake opened up a whole new set of issues for the Las Vegas casino company, as his ex-wife, Elaine Wynn, regained a majority stake in the company, as well as voting rights.
The proxy document also detailed plans by Wynn Resorts to "continue to improve" the company's compensation plans. It explained at the time, "Although a majority of our shareholders supported our advisory vote on the compensation of our named executive officers in 2017, the total votes in support–approximately 62 percent–were well short of the levels we had hoped to achieve then, or in future years."
Wynn Resorts also announced on Tuesday, through a separate regulatory filing, that the three recently-appointed female board members would be added to the compensation committee. The appointments were made last month, and brought female board representation to almost 50%. Since the February departure of Steve Wynn, 60% of the board has left, or will be soon leaving. This is certainly to the delight of Elaine Wynn, who was stressed her desire to weed out the "legacy members" from the board.