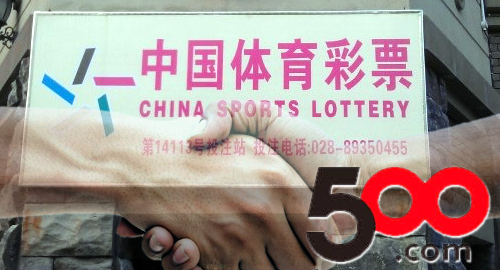 Chinese sports lottery technology firm 500.com has inked its first land-based lottery deal as it waits (in vain) for the authorities in Beijing to approve the resumption of online lottery sales.
Last week, the Nasdaq-listed 500.com released its Q1 earnings report, which showed revenue of RMB38.4m (US$6.1m) and an operating loss of RMB76.7m in the three months ending March 31.
500.com formerly had a lucrative business operating online sports lottery channels but these operations have been dormant since Beijing ordered the 'temporary' suspension of online sales in March 2015. Ever since, the company has been struggling to diversify through a variety of acquisitions, including a brief fling with a social poker business that the company sold off (for a $1.6m profit) in February.
Virtually all (85%) of 500.com's Q1 revenue came from The Multi Group (TMG), the parent company of Malta-based, Nordic-facing online gambling operator Multilotto.com, which 500.com acquired in May 2017. But taking on TMG also led to significant increases in operating, sales and marketing expenses as well as cost of services, which boosted the quarterly net loss.
With no sign of Beijing lifting its online ban anytime soon, 500.com announced in March that it had reached a deal with the China Sports Lottery Administration Center (CSLAC) to cooperate on the development of "physical channels to sell sports lottery tickets."
Earlier this month, 500.com announced the first fruits of this arrangement via a five-year "framework agreement" with Loto Interactive Information Technology (Shenzhen) Limited.
500.com and its new partner plan to mutually pursue the purchase of up to 10,000 CSLAC-approved retail sports lottery terminals for "onward sales and distribution" in China. The partners have already placed an order for 1,000 of the machines. The company selling them those terminals, Shenzhen GenLot, will provide maintenance of the machines during their warranty period.
Comments