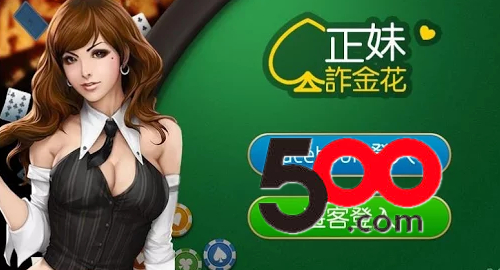 Chinese online sports lottery operator 500.com has taken a controlling stake in a social poker business in an attempt to diversify its currently non-existent revenue stream.
On Friday, 500.com announced that it had taken a 51% stake in Qufan Internet Technology Inc. and Shenzhen Qufan Internet Technology Co. Ltd, which collectively operate a mobile social poker platform.
500.com says the transaction, which will cost RMB 110.5m (US $16m), is subject to certain unspecified conditions. The company didn't offer any guidance for what type of boost this acquisition might provide to 500.com's bottom line.
The Nasdaq-listed 500.com is desperate to show investors some capacity to generate revenue, having now gone six straight quarters without a single penny from online lottery operations following Beijing's March 2015 decision to 'temporarily' suspend online sales after uncovering widespread fraud by provincial lottery administrators.
Investors will likely be hoping 500.com's latest acquisition proves more permanent that its purchase last December of Zhejiang Shangmeng Technology Limited Company, which operates the Sumpay.cn online payment processor. 500.com sold the company in May, and while it realized a tidy profit on the quick turnaround, it didn't inspire investor confidence in 500.com's long-term prospects.
Beijing has been typically cryptic regarding when the 20-months-and-counting 'temporary' online suspension might be lifted. In May, five government ministries issued a joint notice detailing steps that needed to be taken in order to ensure future online activity would be property scrutinized, but the government has yet to take any demonstrable public action toward achieving those aims.
500.com isn't alone in eyeing social gaming as a diversification lifeline. Casino and slots operator Entertainment Gaming Asia has been promising to unveil its new 'Pan-Asian' social casino platform since March. Earlier this month, the company reported that it was still "testing the platform in certain markets to assess its potential as a provider to long-term earnings.'