Online gambling technology provider NetEnt is on the lookout for a new chief executive following CEO Per Eriksson's firing over the weekend.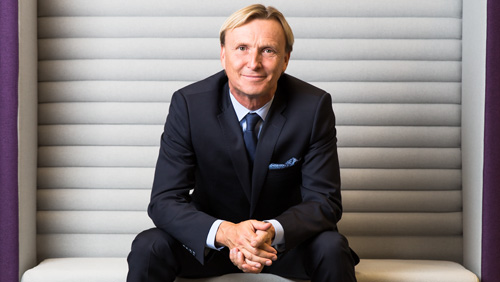 In a statement, NetEnt announced that its board of directors has decided to replace Eriksson "to increase focus on long-term growth for the company." Eriksson's sacking was announced on Sunday, effective immediately.
NetEnt Chief Financial Officer Therese Hillman has been appointed as acting CEO while the search for Eriksson's replacement is ongoing.
Vigo Carlund, chairman of NetEnt's board of directors, said the game developer's overall performance "has not been as it should." Last month, the Stockholm-listed company reported an "eventful" 2017, with revenue improving 11.7% to SEK1.62 billion, while operating profit and after-tax profit also gained 9.5% to SEK587 million and SEK552 million, respectively.
However, NetEnt's bottomline was affected by the company's "growth-enabling investments," which emphasized stronger product and sales organization, bolstering its Live Casino offering and relocating to larger offices in Malta. The group was also forced to leave three markets—Australia, Poland, and the Czech Republic—due to their new restrictions on online gambling operations. The exits negatively affected NetEnt's revenue in the last three months of 2017 by 3%.
"The Board believes that NetEnt needs a new driving force to reverse the trend and increase the focus on growth," Carlund said in a statement. "The value creation potential in NetEnt remains significant. The online gaming market has structural growth driven by the migration from offline to online gaming. The Company has a solid balance sheet and a strong brand name in its segment of the market."
Eriksson has been with NetEnt, serving as its chief executive officer, since March 2012. He oversaw a strong period of growth for the company, spearheading the expansion of its products and services portfolio. In an interview with CalvinAyre.com, Eriksson said "innovation is key for NetEnt."
"For us, it is trying to be different and innovation is key for NetEnt. We have a vision that we are driving the iGaming market," Eriksson told CalvinAyre.com. "Therefore, you need to push yourself all the time and never be pleased with what you have delivered. You need to think one year ahead all the time and push yourself."