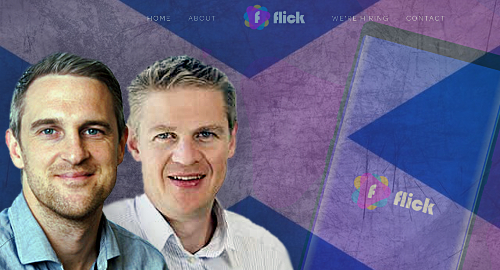 The former CEO of daily fantasy sports operator FanDuel has shed new light on his new eSports venture.
This week witnessed the birth of Flick, an Edinburgh-based company backed by FanDuel co-founders Nigel Eccles and Rob Jones. Flick aims to challenge live-streaming mainstays like Twitch by giving online gamers "an entirely new way of sharing their gaming experience with their friends."
Flick's new "social streaming platform" isn't much more than a gleam in Eccles' eye at the moment, but the company says it will be "moving quickly on concepts and working with gamers to refine ideas that work for them."
Jones issued a statement saying FanDuel's success demonstrated that he and Eccles work well together and have "the capability to build a global business here in Scotland." Flick plans to "leverage Scotland's deep expertise in video game development" to ensure the success of the new venture.
Flick is looking to hire five or six "top tier engineer[s] … interested in gaming, esports, video, mobile and/or social; loves hard technical challenges; and wants to work with a proven team."
Eccles stepped down from his role as FanDuel's CEO last November to "focus on his next venture," which he described as "building something awesome in eSports."
Jones told Herald Scotland that he'd decided to leave his post as FanDuel's exec VP of product design and customer experience "before Christmas," and originally planned to take some time off before Eccles lobbied him to sign on as Flick's chief product officer.
Eccles and Jones are providing Flick's initial funding, but Jones said the company would likely look to raise "a couple of million" via a series A funding round. Eccles plans to remain based in the United States, leaving it up to Jones to build Flick's new Edinburgh-based team from the ground up.
Jones noted that when he and Eccles helped launch FanDuel, the daily fantasy sports market "was relatively small. This time we're going for an extremely large market – eSports – and we want to make something that is more social."
Comments