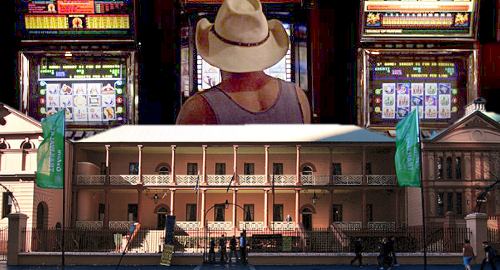 A former deputy premier in the Australian state of New South Wales is under fire for allegedly burying a gambling harm report that took a decidedly dim view of video poker machines (pokies).
In October, NSW Gaming Minister Paul Toole released a gambling harm report by researchers at the University of Sydney, which included a recommendation to eliminate a pokies feature known as "losses disguised as wins," aka the machines lighting up and playing celebratory music despite the player having won less than the amount wagered.
The report also indicated that pokies players had "elevated Problem Gambling Severity Index scores compared to other products, and report higher frequencies of health-related harms." Countless studies indicate that only lottery products are more popular than pokies when it comes to Australian gamblers.
The report was submitted to the government in December 2015, but went unreleased for nearly two years, despite the report's lead author reaching out to the government to express his "frustration" with their foot-dragging.
Using government information access laws, Fairfax Media reported that former NSW deputy premier (and gaming minister) Troy Grant received a May 2016 briefing note recommending that he release the report ASAP due to its "new and important information about the harms related to gambling products" and to "ensure that any new initiatives are informed by the latest evidence."
That October, an email from a senior Liquor and Gaming NSW exec noted that Grant "had not yet advised on the release of the report," while warning that local media outlets were raising concerns about the government's unwillingness to explain "the significant delays in releasing this research report." An adviser in Grant's office replied that the government was still waiting on "necessary authorizations."
As these emails were being issued, a problem gambler filed a lawsuit against pokies manufacturer Aristocrat Leisure and casino operator Crown Resorts, alleging that the machines were designed to deceive gamblers regarding their chance of winning. The trial got underway this September.
A spokesperson for gaming minister Toole said the delay in releasing the report was in part due to the need "to draft a formal government response document and for both the report and response document to be considered by cabinet." The NSW government is currently preparing a review of the state's pokies market, but no timeline has been established for when this review will be made public.
The NSW government's apparent reluctance to make problematic news public is a disturbing echo of the scandal currently gripping the Canadian province of British Columbia, where the former Liberal government buried a report indicating flagrant money laundering at BC casinos, apparently unwilling to interfere with one of the government's primary cash cows.
Comments