A Twitter poll by Allen Kessler has set the sharks amongst the fish in a debate over the value of allowing players unlimited re-entry in the $10k WPT Five Diamond Main Event.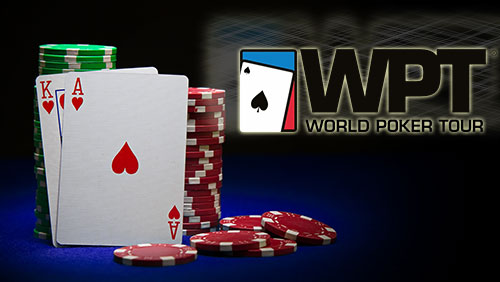 I learned a new word, today.
Cicatrix – new tissue that forms over a wound and later contracts into a scar.
Poker players are riddled with cicatrix. You can't see them. Poker isn't Jaws or Lethal Weapon. Sure, you have the same scenes, with people sharing wounds in the form of bad beats, but you can't peel away the skull and reveal your inner pain and suffering, like Quint and Riggs.
It's this pain and suffering, combined with the slow bleed of cash, that drives most of the recreational players out of the game. For the fish, the modern poker table is akin to visiting a dominatrix, each visit a painful one where you part with cash to have your balls squashed.
Of course, that's not the narrative anyone organising a live or online poker tournament wants to set into the lining of their production. For people to show up the organisers must show them the rainbow, and create the belief, not only in the existence of the pot of gold but that they can find it before anyone else does.
In June, the World Poker Tour (WPT) changed the title show open of their award-winning TV show.
You never know when your time is going to come. 
To rise above the rest. 
To seize the opportunity. 
To be crowned a champion. 
Is it time for your story to be told. 
Each powerful line merged with the beautiful tones of Adam Pliska's Rise Above theme tune like Siamese twins.
But how realistic is the dream?
Can the recreational players Rise Up?
Multiple Re-Entry or No Multiple Re-Entry That is The Question 
The WPT has taken over the Bellagio for the Five Diamond World Poker Classic. Players from all over the world drawn to this flamboyant hotel and casino like gnats attracted to the heat of a human armpit. And it's all kicking off.
Allen Kessler has a problem with the WPT's decision to allow players unlimited re-entry into the $10k buy-in Main Event as deep as Level 9 (Day 2). The Chainsaw is full of fuel; the teeth are gnashing.
You don't need a sharp mind to understand Kessler's beef. Firing multiple $10k bullets into this particular target is not what Kessler's about. The Joey Knish of poker has made a living from being smart with his balance sheet. The last thing he needs is a field full of German snipers with a stack of full of bullets bought and paid for by a mysterious Tony Stark.
And so he posted a poll asking his Twitter followers whether they would want a single re-entry, multiple re-entries, or no re-entries. 623 people voted, 50% wanted the event to return to the traditional white wedding stockings and suspenders of the freezeout, 39% wanted a single re-entry, and 11% wanted Kessler to keep his chainsaw in his garden shed.
I'm not much of a Twitter fan. It's a place where people who honk their horns
at passing cars hangout, delivering abuse from behind the security of their computer screen. But I know this. Twitter polls always seem to go the way of the poster, and I assume that's because people like Kessler follow people like Kessler.
But the poll did create an interesting conversation.
The Thoughts of the Pros 
Kessler's primary point is the recreational poker player will find it much tougher to win a $10k event with the best players in the world able to climb over the hurdle of variance by creating a wall of multiple $10k bricks.
And it's the recreational poker player who doesn't have a voice here.
They never do.
Matt Waxman believes Kessler should keep his nose out suggested that if the event was a $1k multiple re-entry, then Kessler wouldn't care because the rules fit snugly into his bankroll parameters.
Dan Shak, believes $10k re-entries are bad news for recreational players, and at the beginning of November, he sent a tweet to Bill Perkins, Lauren Roberts and Paul Newey to boycott multiple re-entries $10k and over to send a message to the organisers that they will not be the voodoo dolls of poker.
I like David Baker's response the best, who reminded Kessler that the world isn't short of poker tournaments. They are all very different, and if he doesn't like the landscape then instead of asking the organisers to get the renovators in, take a walk somewhere else.
And there were many more views, so how does the WPT filter through this feedback and act accordingly?
Matt Savage Reacts to the Re-Entry Debate 
The number one goal for any company with a customer to serve is a need to understand the psychographics of the people who pay for their services.
Who are we trying to serve?
Most miss this crucial point, preferring to focus on demographics.
Male/Female
Young/Old
Rich/Poor
American/Rest of the World
Versus
Who do these people trust?
What are they afraid of?
What do they believe?
Who do they look up to?
What do they yearn for?
How do we learn this information? We need to go to where our customer's hangout and we need to watch them, talk to them, learn to develop a trust with them.
One person who does this more than most is the WPT's Matt Savage, and I asked him how the WPT deals with mini social media cyclones whipped up by the Kessler's of the world?
"We respond with actions," Savage tells from the Bellagio. "We're aware of the debate, in addition to many other suggestions that our players have." 
Earwigging a conversation in the digital word is one thing. To truly connect with a person you need to close the gap to a few inches, and Savage and co are prepared to do that. 
"We are holding a dedicated player's forum this week during WPT Five Diamond," Savage tells me. "We're not going to jump to any conclusions on social media and prefer to speak with our player base in person to have a positive, constructive conversation." 
Poker tours rarely make isolated decisions that affect players. There is always an event host, and they also have to have a say in how a tournament is structured to maximise profits, and value for their customers.
"The Bellagio has been one of our best partners, a charter member, and this event has been a huge success with massive prize pools," Savage explains. "Some players prefer no reentry, some one reentry, and some multiple reentry and we offer all of these formats on the World Poker Tour." 
I like the idea of holding fireside chats with regular WPT players. My only concern, having been involved with one, is the lack of presence of recreational players – the most significant contingent of players in a live tournament, although this may not be true in a $10k buy-in event.
Savage ends with the same reliable point that Baker makes. The WPT is a live tournament behemoth with events of all shapes and sizes, covering the expanse of all bankroll types.
And although it's difficult for a recreational poker player to make it to the top, especially with the sharks able to re-enter multiple times, dreams to happen.
Last year, the WPT and the Bellagio hosted the largest-ever WPT Five Diamond Festival in the tour's 16-year history. The event rules afforded unlimited re-entry and a $7.6m prize pool was the net result. And guess who won? James Romero, a 27-year-old from Portland, who we had never heard of, topping a final table housing Jake Schindler, Justin Bonomo, Igor Yaroshevskyy, Chris Klodnicki, and Taylor Paur.
WPT Five Diamond Round-Up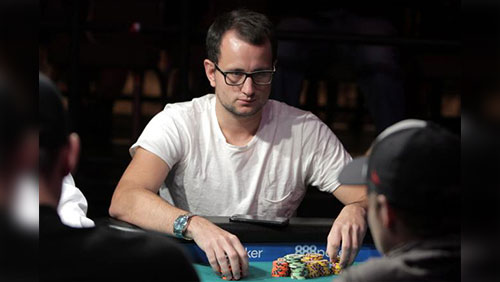 Rainer Kempe maintained his superlative form by winning the $25,000 High Roller for $351,000, a week after beating 812 entrants in the $1,000 MILLIONS Open in Punta Cana for $200,000.
The event saw 39 entrants compete and Kempe wasn't the only star on form. Dan Smith, the winner of the $100k Super High Roller, finished sixth, and the recent Global Poker Index (GPI) #1, Adrian Mateos, finished third (Mateos also emerged from the Caribbean with a victory on his CV).
ITM Finishes
1. Rainer Kempe – $351,000
2. Benjamin Tollerene – $234,000
3. Adrian Mateos – $156,000
4. Justin Bonomo – $97,500
5. Brian Green – $78,000
6. Dan Smith – $58,500
It wasn't the only final table appearance for Mateos, who also finished fourth in a $5k side event. Kristen Bicknell, the GPI#1 ranked female player, and partypoker ambassador sizzled through a field of 147 entrants to capture the $228,144 first prize.
Jared Jaffee beat 187 entrants in a $1,620 NLHE side event for $84,348; Chris Moorman finished sixth in that one, and Scott Clements beat 56 entrants in the $1k PLO event for $21,184.
Comments