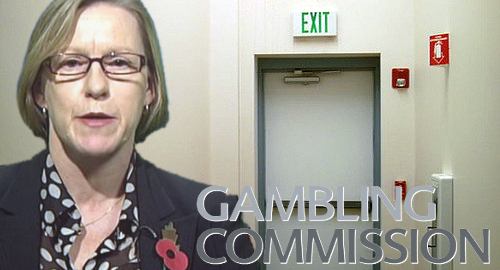 The UK's top gambling regulator is looking for a new top cop after its current leader abruptly announced her exit.
On Thursday, the UK Gambling Commission (UKGC) announced that chief executive Sarah Harrison would be stepping down at the end of February to take a senior role with the Department of Business, Energy and Industrial Strategy.
The UKGC said the search for Harrison's replacement was already underway, with chief counsel Neil McArthur agreeing to serve as interim CEO upon Harrison's departure until a permanent candidate can be identified.
Harrison who became the UK gambling industry's overseer in June 2015, issued a statement saying she was proud of what the UKGC had accomplished during her tenure, and expressed confidence that the regulator's new strategy would "continue to make gambling in Britain fairer and safer."
Bill Moyes, UKGC chairman, said Harrison had been "significant in shaping" the regulator's new customer-friendly ethos, and wished her well in her future endeavors.
Harrison presided over a period of significant change and upheaval for the gambling industry, including an ongoing wave of major consolidation, the enduring controversies over fixed-odds betting terminals and betting shop 'clustering', plus television advertising and affiliate marketing shenanigans, as well as the recent focus on eliminating unfair terms and conditions in operators' promotional offers.
Harrison also oversaw the UKGC's new willingness to back up its words with tough enforcement policies – as she'd done at her previous job overseeing the UK's energy sector – including record fines against online gambling operators, reflecting the remote gambling sector's new status as the UK market's dominant form of gambling.
In other UKGC news, the regulator announced this week that it had appointed James Mackay to oversee the upcoming competition for the license to operate the country's National Lottery. Camelot's current National Lottery license expires in 2023 and Mackay, who previously oversaw regulatory issues at Rail Delivery Group, will start his new role immediately to ensure the license derby goes off without a hitch.
Comments