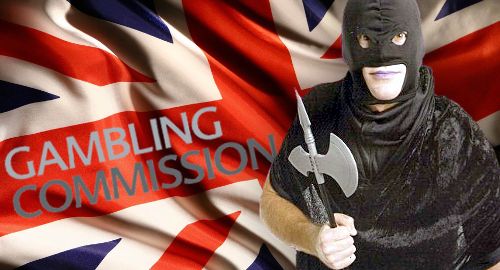 UK-licensed online gambling operators have been told to put consumers first or face the wrath of the country's gambling regulator.
On Wednesday, the UK Gambling Commission (UKGC) unveiled its new enforcement strategy for licensees who violate the terms of their licensing agreements. The strategy, which followed a 12-week consultation period with industry stakeholders, emphasizes the price for failing to observe the UKGC's new 'consumer first' policy.
The UKGC says operators who flout the rules will face financial penalties that ensure the offender doesn't reap "any financial gain or benefit from non-compliance." The UKGC will also consider the impact of the offense on consumers as well as "the need for a deterrence uplift" to ensure that non-compliance is more costly than compliance.
Other factors in determining penalties include the role of middle and senior management in the breach, whether the breach continued after the operator (or its board members) became aware of it, and whether the operator attempted to conceal its failure or breach. And while the UKGC will offer a discount to operators who come forward of their own accord and reach voluntary settlements, disciplined operators won't be allowed to "generate positive publicity" from their settlement deals.
UKGC CEO Sarah Harrison said the regulator would use its "full range of enforcement powers," including license review, "to ensure operators put customers first and raise standards." Harrison assured the industry that the UKGC would "use our powers in a targeted way," while simultaneously assuring the public that the regulator would take "robust and effective action" against operators who fall short of their obligations.
The past few months has seen the UKGC taking more and more operators to the regulatory woodshed, imposing penalties of £150k and £350k, respectively, on lottery betting operator Lottoland and online gambling operator BGO Entertainment for marketing that the UKGC found to have misled consumers. The UKGC has also opened an investigation into 888 Holdings for the operator's alleged failure to maintain proper self-exclusion tools.
Comments