Casino operator Caesars Entertainment Corporation (CEC) has anointed a technology startup company exec as the head of its marketing initiatives as the company pursues new avenues of growth.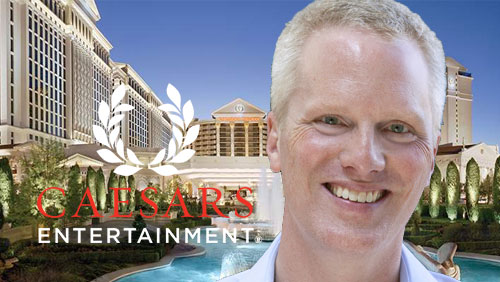 CEC announced the appointment of Chris Holdren as the company's new Chief Marketing Officer (CMO) on Monday.
Holdren, who will assume the CMO post on November 1, 2017, will be responsible for all of the company's marketing initiatives, including the advancement of its industry-leading Total Rewards loyalty network and Caesars' portfolio of leading gaming and hospitality brands.
He will be reporting directly to CEC President and Chief Executive Officer Mark Frissora.
Prior to joining CEC, Holdren served as the CMO of high-growth technology startup Handy. He also spent more than 15 years at Starwood Hotels & Resorts Worldwide where he contributed to the company's substantial growth and oversaw the company's award-winning loyalty and digital programs, insights and analytics, digital experiences and innovative partnerships.
In a statement, Frissora said they picked Holdren for the position due to his broad marketing experience "in overseeing one of the best-known and most successful loyalty programs in the hospitality industry, as well as leading analytics, digital and partnerships."
"I am also confident that Chris will be an excellent steward for our portfolio of brands and help drive new growth for the company by further leveraging our recent investments in technology to optimize our database and continue to deliver innovative guest experiences," the CEC boss added.
"Chris' experience will complement our efforts to further cement Caesars Entertainment's marketing leadership in the gaming and hospitality space," Frissora said.
Caesars announces $265M pricing add-on
Meanwhile, CEC priced a $265 million add-on term loan facility. The multi-million dollar loan facility will be added on top of the existing $1.435 billion of senior secured credit facilities.
According to Frissora, the proceeds will be used, in addition to cash on hand, to repay all of the outstanding amounts under the existing senior secured notes issued by Chester Downs and Marina, LLC ("Chester Downs"), the owner of Harrah's Philadelphia Casino and Racetrack, and Chester Downs Finance Corp. ("Chester Finance").
"The add-on term loan will save Caesars Entertainment approximately $20 million in annual interest expense and is the latest step in the effort to optimize the balance sheet and improve free cash flow across the enterprise," Frissora explained. "Upon completion of this and other recently announced refinancings, Caesars' annual interest expense will be reduced by more than $290 million in the aggregate."