Filipino tycoon Enrique Razon Jr. disposed of more than three percent of his stake in Philippine-listed casino operator Bloomberry Resorts Corp. in a bid to boost the firm's stock trading liquidity.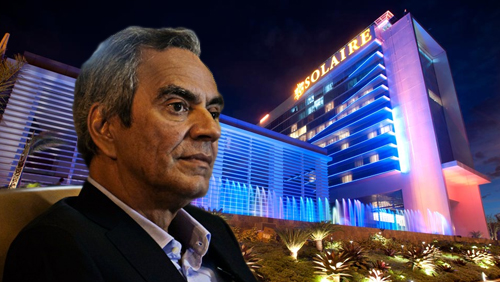 In a disclosure to the Philippine Stock Exchange on Tuesday, Razon's Prime Metroline Holdings Inc. sold 350 million shares of Bloomberry to institutional investors for an aggregate amount of approximately PHP3.8 billion (US$74.7 million).
The sale, which was pegged at P10.85 per share, was reportedly made at an 8-percent discount to the company's volume-weighted average price on Sept. 11 in order to increase public ownership of the casino operator.
Prime Metroline still holds 65.58 percent of Bloomberry's shares, making the holding company the largest shareholder after the transaction. Goldman Sachs (Singapore) Pte. acted as the sole placement agent for this transaction.
Razon remains optimistic about the prospects of the Philippine-listed company, saying that "the increased liquidity in the stock will be beneficial for investors and the company."
In the near term, Abacus Securities head of research Raymond Neil Franco noted that Bloomberry's rally will pause after the shares were placed at an eight-percent discount.
Bloomberry is riding high on the influx of Chinese tourists to the country as reflected in its second quarter earnings report last month.
Bloomberry reported that its net income during the April to June 2017 period rose 47 percent to PHP 1.96 billion ($38.62 million). This brought 6-month net income to P4.11 billion ($80.96 million) from P191 million ($3.76 million) during the comparable period last year.
Shares of Bloomberry have been rising on its strong earnings performance this year.
"We are gratified to see the continuing results of our efforts to level up Solaire's game. There will be no let-up in these efforts. We are on track, and we will continue to focus on surpassing our previous achievements," Razon said.
Comments