Philippine-listed casino operator Bloomberry Resorts is riding high on the influx of Chinese tourists to the country as reflected in its second quarter earnings report.
Bloomberry said in a filing with the Philippine Stock Exchange that its net income during the April to June 2017 period rose 47 percent to PHP 1.96 billion (US$38.62 million).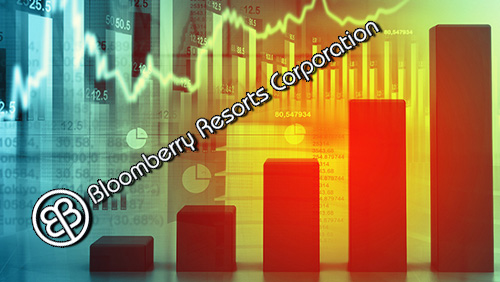 This brought 6-month net income to P4.11 billion ($80.96 million) from P191 million ($3.76 million) during the comparable period last year.
"We are gratified to see the continuing results of our efforts to level up Solaire's game. There will be no let-up in these efforts. We are on track, and we will continue to focus on surpassing our previous achievements," Enrique Razon Jr., Bloomberry chair and chief executive officer, said in a press statement on Thursday.
Data showed that Solaire Resort & Casino's gross gaming revenue in the second quarter of 2017 increased by 16.3 percent year-on-year to PHP1.7 billion ($33.49 million). VIP volume, mass table drop and slot coin-in grew by 14.5 percent, 20.1 percent and 29.4 percent, respectively.
"VIP posted its biggest revenue for the quarter after registering a 3.49% hold rate which was significantly higher than the normal hold of 2.85 percent. On a hold normalized basis, the VIP revenue would have decreased by 18.3 percent," the company pointed out. "The mass table revenue reached P3.2 billion ($63.04 million) due to record high volume and better hold percentage by 308.1 bps. Slot revenue also reached P2.8 billion ($55.16 million) owing to its highest ever slot coin-in."
Despite the huge decline of Chinese tourists in South Korea, Bloomberry pointed out that its Jeju Sun casino's gross gaming revenue climbed 20.9 percent to PHP113.9 million (US2.24 million).
In an interview aired on ANC's Market Edge with Cathy Yang, local securities trader Aniceto Pangan attributed Bloomberry's growth to President Rodrigo Duterte seeking closer ties with China, opening opportunities for tourism.
Comments