Well, the slump didn't last long.
This week saw Bitcoin hitting its lowest price range since July, after China's central bank ordered companies to stop selling new cryptocurrencies to raise funds, a practice commonly known as initial coin offering (ICO).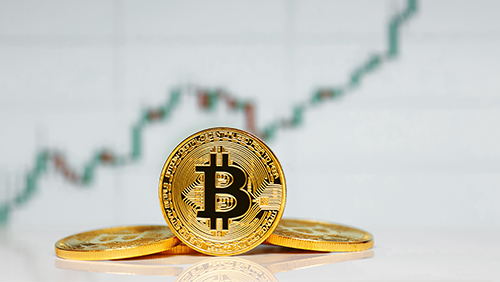 The People's Bank of China deemed ICOs as illegal and prohibited digital token financing and trading platforms from converting the cryptocurrencies to fiat currencies and vice versa. The tokens were also barred from being used as currency on the market, while banks in the country were told to stop offering services to ICOs.
The ICOs offer tokens that are based on the distributed server processing system ethereum network, which means that the ban may not directly affect bitcoin. However, the news resulted in the price of bitcoin dropping to $4,200 on Tuesday—its lowest since July.
Bitcoin has since recovered, and is edging back to its all-time record high of $4,900. Currently, the digital currency is holding at $4,600 level, according to Bitcoin.com data.
Experts forecast that the price slump will be short-lived.
Jon Holmquist, marketing manager of bitFlyer USA, told CalvinAyre.com: "While it may appear to be negative news, I think that Bitcoin has expanded far beyond a single country at this point. I think that ultimately a single country's decisions for or against Bitcoin won't ultimately affect the price in the long term."
The ban on ICOs is the latest in the long list of announcements that Chinese regulators have made as they cracked down on the local cryptocurrency sector. In February, major digital currency exchanges in China stopped Bitcoin and litecoin withdrawals on their respective platforms while they were improving their anti-money laundering capabilities to prevent what the PBOC believes may be illegal transactions. The upgrades were part of the requirements set by the Chinese central bank, who called on digital currency operators to step up their game against anti-money laundering.