The price of bitcoin fell on Wednesday following news that the People's Bank of China has launched spot checks on digital currency exchanges in Beijing and Shanghai.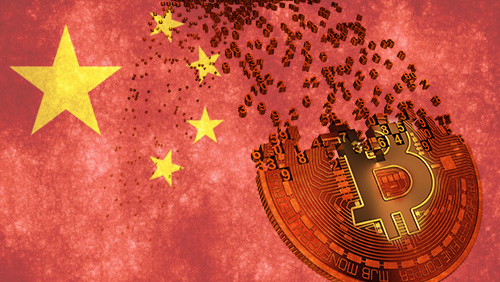 Officials with the PBoC's Shanghai headquarters and the city's finance office conducted on-site inspections at BTC China early this week to look for possible rule violations, such as market manipulation or money laundering, and also to assess the safety of customer funds, PBoC said in a statement.
"[PBoC] formed a joint inspection team on Bitcoin China to carry out on-site inspection, focusing on checking whether the scope of the enterprise beyond the scope of the market; Operation, whether or not without a license to carry out credit, payment, exchange and other related business; whether there is market manipulation; anti-money laundering system implementation; financial security risks and so on," PBoC said.
Central bank officers also visited the offices of OKCoin and Huobi in Beijing.
The inspection had traders worried that Chinese are going to tighten their oversight of the digital currency, which, in turn, sent bitcoin tumbling 16 percent to a low of $761.86—it's lowest since peaking at $1,140.64 in early January.
Last week, central bank officials and the Shanghai Financial Office met with BTC China executives as well as representative from OKCoin and Huobi and reportedly "urged the platform to behave in accordance with relevant laws and regulations." The central bank also ordered BTC China to "perform self-examination and carry out some measures if necessary." The directive came after bitcoin hit a new all-time high, which the central bank described as "abnormal price fluctuations."
BTC China said it expects to meet again with the regulators this week.
"All operations at BTCC are normal, and we continue to actively work with regulators to ensure that we remain compliant," the digital currency exchange said on its website. "In the meantime, we urge our customers to take a rational and cautious view to news articles which speculate on the visit and discussions."
Current bitcoin price
Bitcoin recovered slightly on Thursday morning, trading at $768.58.
Comments