Ousted Universal Entertainment Corp. chairman Kazuo Okada committed three fraudulent acts for his personal gain, the Japan-listed gaming conglomerate reported.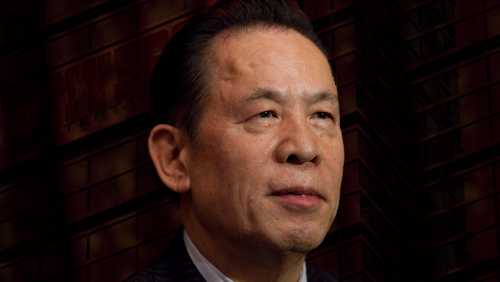 Universal formally concluded its three-month investigation into the multi-million dollar illegal fund outflows from its Hong Kong-based subsidiary Tiger Resort Asia Ltd (TRA) on Monday, with probers declaring that the Japanese billionaire committed fraud – not just once but thrice.
In a regulatory filing, Universal told the Japan Association of Securities Dealers Automated Quotation (Jasdaq) that the company is examining the measures it should take against Okada and Yoshinao Negishi, former director and general manager of Universal's Administrative Division.
The three-month investigation, according to Universal, made it clear that Okada "committed these acts for his own personal benefit, and it can only be said that this is an extreme intermingling of private and public affairs and that there was a lack of a sense of ethics that one should naturally have as a director of a listed company."
"Additionally, based on the results of the investigation by the special investigation committee and its suggestions for measures to prevent the reoccurrence of the acts in question, going forward, the company will proceed to formulate and execute concrete measures to prevent that reoccurrence. Said concrete measures will be disclosed by the company once they have been decided on," it added.
Universal launched its probe of Okada and Negishi in June due to suspicions that certain directors of the Company illegally outflowed approximately 2 billion yen from a subsidiary without going through proper internal decision-making process.
Probers soon opened the Pandora's box of Okada's alleged anomalous transactions, including the 2015 transfer of an HKD135-million (US$17.3-million) loan with no collateral and no interest to TRA and the alleged illegal use of Universal Entertainment Korea Co Ltd to create a security interest for a $80-million financing deal for Okada Holdings.
According to the report, Negishi could have stopped Okada from committing these supposed fraudulent acts but Okada reportedly employed intimidation against the former.
"It has been ascertained based on objective materials that in fact Mr Okada paid a visit to the home of [Mr Negishi] to violently intimidate and threaten him with respect to the subject matter of the investigation by the special investigation committee during the period of said investigation," the company pointed out.
Okada, for his part, has denied the allegations hurled against him.
In July, Okada accused Universal President Jun Fujimoto, who accused him of being 'unfit' to be the firm's leader, of attempting to seize control of the company Okada founded five decades ago.
Okada also sued his son, daughter, and wife in Hong Kong after his family started a boardroom coup that resulted in his ouster as chairman of the Tokyo-listed gambling firm Universal Entertainment Corp.
Comments