British online gaming company 888 Holdings posted a US$17 million net loss in the first half of the year on exceptional charges of $50.8 million, including a settlement with the UK Gambling Commission (UKGC).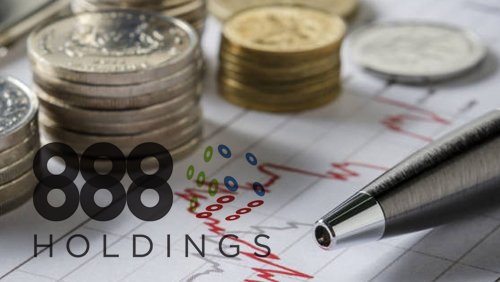 In a regulatory filing, 888 reported that the UKGC's record £7.8 million (US$10 million) fine and charges for tax provisions in Germany dealt a heavy blow to the company as it saw a reversal of fortune this year from a profit of $27.8 million last year.
The British gambling watchdog slapped 888 with the fine last week after the company was found liable after a technical failure allowed over 7,000 customers who had chosen to self-exclude from 888's casino, poker or sports betting sites to access the firm's bingo platform.
"888 takes its obligations as a responsible operator seriously and remains dedicated to providing players with a responsible as well as enjoyable gaming experience," the firm said. "During the period 888 announced that it had been informed that the United Kingdom's Gambling Commission ('UKGC') was conducting licence review of its licensed activities. 888 worked cooperatively and closely with the UKGC and reached a resolution to this process which was published on 31 August 2017."
The company also took exceptional charges of $50.8 million, including a $45.3 million charge related to potential value added tax (VAT) on services in Germany prior to 2015.
888, which operates 888 casino, poker, sport and bingo brands, announced that its revenue rose by 9 percent to $270.1 million in January to June 2017 period from $262.0 million last year.
Revenue at its casino and sports divisions rose 11 percent and 35 percent, respectively, with the latter performing strongly in Italy.
On an adjusted level, 888's earnings before interest, tax, depreciation and amortization jumped to $47.6 million from $44.1 million last year.
"The global online gaming market is dynamic and will continue to grow driven by technology, regulatory and marketing developments," Itai Freiberger, chief executive officer of 888, said in a statement. "However, further regulation, such as the expansion of gaming duty on casino, poker and bingo free bets in the UK taking effect in the second half of 2017, will increase the cost base for operators in the UK. At the same time, enhanced regulation in the UK around areas such as television advertising and bonuses will impact overall UK market growth."
Comments