Sweden-based gaming operator LeoVegas chalked a 60 percent revenue growth on the back of its strong mobile gaming segment.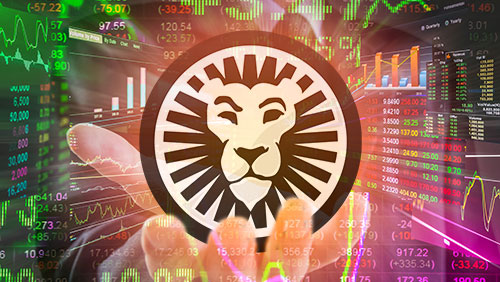 LeoVegas said in a regulatory filing that its revenue swung to €49.7 million (US $58.2 million) in the April to June 2017 period. This was higher compared to the €31 million ($36.37 million) posted in the corresponding period last year.
Earnings before interest, tax, depreciation and amortization (EBITDA) of LeoVegas bounced back to €6.1 million ($7.16 million) in the second quarter of 2017 compared to a loss of €2.5 million ($2.93 million) last year, with a heightened margin of 12.4%.
Gustaf Hagman, group chief executive and co-founder of LeoVegas, attributed the sharp rise of its revenue to the company's reliance on mobile gaming, which has so far been profitable.
"LeoVegas has clearly taken the position as the most innovative and mobile-focused company – something we have gained attention for with countless accolades in industry publications and which can be seen in our figures of mobile gaming," Hagman said in a statement. "LeoVegas' growth is proof that we are positioned right with our mobile focus."
Further analysis on LeoVegas' second quarter data showed an improved operating profit of €5.5 million ($6.5 million). Last year the company reported a loss of €2.8 million ($3.8 million).
In the previous years, LeoVegas has been reliant on the Swedish market, which accounts for 37 percent of its revenues or €18 million ($21.11 million). Hagman said that their expansion into the British and Danish markets helped bolster their revenues.
For the first half of 2017, LeoVegas' revenue jumped 55 percent to €93.6m ($109.8 million) versus the previous year.
"The amazing development in Denmark continues and the UK has also had an impressive quarter. This gives us strong momentum into the third quarter, where July started very well with NGR at the new record level of EUR 18.3 million," Hagman said.
Comments