On the first day of his return to Crown Resorts, James Packer got his hands full looking after his business.
Packer's return to Crown Resorts comes on the eve of the company's annual results. According to the Sydney Morning Herald, Crown informed the stock exchange that Packer has officially rejoined the board of the Australian-listed casino operator.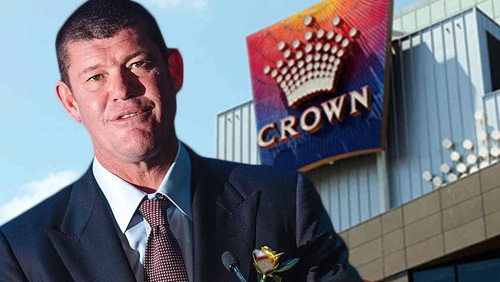 The Australian billionaire, who remains the largest shareholder of Crown, brought along his trusted legal adviser Guy Jalland as one of the new directors of the company.
Packer described Jalland in an interview with The Australian as "smart and loyal" and "an asset to any business."
"I would like to welcome James back to the board of Crown. Crown values the experience and contribution that each of James and Guy Jalland will bring to the board," said Crown's executive chairman John Alexander.
The shadow of last year's detainment of Crown staffers in China, however, lingers with Packer's return to the company. It would be recalled that the Shanghai court meted Crown employees convicted of gambling related charges with jail term ranging from nine to 10 months.
Jason O'Connor, the head of Crown's international VIP casino business in China, is set to be released a week after Packer's return. Two other Australians remain in detention following their conviction.
And there's the problem of enticing high rollers to gamble in Australia. Data showed that Crown's share of international high-roller revenue in Australia has plunged from 70 percent in 2010 to 39 percent this year.
Investors will see the full scale of the fallout when Crown announces its full-year results Friday.
As Crown scales back its Chinese ambitions, Packer is also looking for opportunities in Australia where casino war battle lines are redrawn.
Packer managed to squeeze back into rival The Star Entertainment Group just a couple of weeks ago through his investment company Ellerston Capital. The billionaire snapped up Malaysian casino operator Genting's 5.62% stake in The Star.
Crown is currently constructing an opulent integrated resort in Sydney to compete with The Star's flagship casino property.
Comments