A casino resort in Macau has reportedly lost HK$600,000 (US$76,849) in at least seven incidents this month involving fake gambling chips.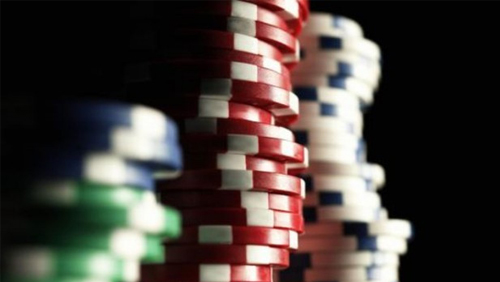 The city state's Judiciary Police told GGRAsia that the casino resort—which authorities declined to identify—has been targeted seven times since July 19. The latest incident took place on Saturday, according to the report.
Public broadcaster TDM reported the latest incident on Monday, in which it showed images of fake gambling chips that carry the name of Galaxy Macau, the flagship property of casino operator Galaxy Entertainment Group.
According to the report, the Judiciary Police arrested two men from mainland China on charges of using counterfeit gambling chips in a casino in Cotai. The men were believed to have received the fake gambling chips "as soon as they arrived in Macau."
The suspects then "exchanged the fake chips from a baccarat dealer" and other dealers on shift, said Judiciary Police spokeswoman Lei Hong Nei, according to the news outlet.
"Within just two hours, they successfully swapped a total of 350,000 Hong Kong dollars' worth of real gambling chips," the official said, noting that the two would have received HK$150,000 each as a reward.
This is the seventh time since July 19 that the casino property had been targeted by people trying to pass fake chips, police said, according to reports. Chinese-language newspaper Macao Daily News also reported that the gaming operator, which it identified as Galaxy Entertainment, told the police that its aggregate "loss" across all the incidents was HK$600,000.
This is the third time in recent weeks that the Macau Judiciary Police have arrested mainland Chinese residents for gambling-related crimes in the special administrative region.
Last week, 19 people from mainland China were arrested on suspicion of operating an illegal VIP gambling room in a city hotel in the NAPE district. Before that, police also arrested 15 mainland Chinese in connection with their alleged involvement in loan-sharking operations that target casino gamblers. Authorities said the group targeted players at Cotai casinos, charging gamblers high interest rates.
Comments