Thirteen members of the Japan Cryptocurrency Business Association (JCBA) will suspend bitcoin deposits and withdrawals on August 1 in anticipation of a possible network hard fork.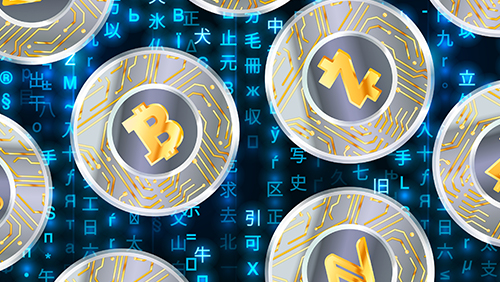 Bitbank, Bitpoint Japan, Quoine, Fisco Cryptocurrency Exchange, Coincheck, Btc Box, Tech Bureau, GMO-Z.com Coin, Campfire Corporation, Bit Trade, Bitcrements Bitcoin Exchange, Tokyo Bitcoin and Minnano Bitcoin have agreed to halt bitcoin-related transactions on their respective platforms on August 1 at 00:00 Japan time.
In a statement, JCBA said if a fork occurs, "the first priority item as virtual currency exchange industry is protection of customer assets."
"We examined several ways to deal with this technical fork by dealing with technical countermeasures at the virtual currency exchange trader, but it is difficult to predict the degree of confusion [caused] by the fork," the association said.
The exchanges, meanwhile, collective declared "to temporarily stop accepting bitcoin deposits and withdrawals at each exchange," although "other regular services for virtual currencies and legal currencies" will continue.
"We plan to update the acceptance of bitcoins and the restart target of withdrawal by 16:00 on August 4, 2017 (Japan time)," the association stated.
Bitflyer, considered to be Japan's largest bitcoin exchange by volume, is not listed among the members of the JCBA, but the exchange is expected to come out with its own plan for the possible disruption this week, according to Nikkei.
India wants know-your-customer norms for cryptocurrency transactions
Government officials in India are planning to develop a "specialized framework for international transactions using cryptocurrencies like bitcoin." The Finance Ministry is also thinking of introducing know-your-customer norms and provisions for consumer protection.
The Reserve Bank of India continues to reject calls from the growing local bitcoin industry to recognize and license bitcoin trading in the country, telling traders that "dealing with virtual currencies will be doing so at their own risk." Under the Payments and Settlement Systems Act of 2007, the central bank has the power to regulate the digital payments industry in India.
Bitcoin's popularity in India experienced a surge in late 2016 after the government banned 500 and 1,000 currency notes.
Bitcoin traded at $2,382.45 per coin on Wednesday.