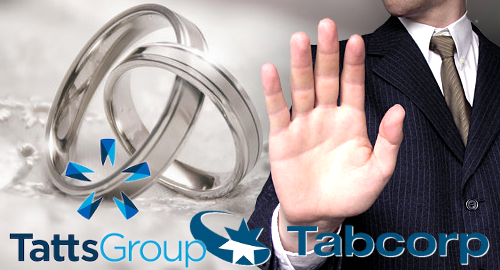 The merger of Australian betting firms Tabcorp Holdings and Tatts Group could be on hold after the country's competition watchdog filed to block the union.
On Monday, the Australian Competition and Consumer Commission (ACCC) announced it had applied to the Federal Court for a judicial review of last month's decision by the Australian Competition Tribunal (ACT) to grant approval of Tabcorp's multi-billion dollar acquisition of rival Tatts.
The ACCC had previously expressed reservations regarding the merger of Australia's two betting and lottery giants, based on the watchdog's belief that the union would significantly lessen competition in certain gambling sectors. The ACCC singled out racing broadcasting rights and the ability of Tabcorp-Tatts' rivals to pursue regional wagering licenses as particular areas of concern.
Sensing that the regulatory winds weren't at their back, Tabcorp-Tatts chose to withdraw their ACCC application and apply instead to the court-run ACT. The ACT gave its thumbs-up based on its view that the union offered consumers more potential benefits than harms.
The ACCC's Monday statement quotes chairman Rod Sims saying the ACT "made three reviewable errors" in arriving at that conclusion, starting with the ACT's reasoning that the deal would only result in a detriment to consumers if there was a substantial lessening of competition. The ACCC said this is inconsistent with previous ACT decisions, which assessed applications based on detriment constituted by any lessening of competition.
The ACCC also found fault with the ACCC's failure to consider a "future with and without" the merger going forward in terms of potential detriment to consumers. The ACCC says that without this comparison, the true impact of the merger cannot be ascertained.
Finally, the ACCC says the ACT erred by overstating the cost and revenue synergies of the merger, which the ACCC believe "would be retained by Tabcorp and not shared with consumers more broadly."
The ACCC has asked the Federal Court for an expedited hearing, putting the Court on target to consider the matter in the coming months. Tabcorp had stated that it expected the deal to be finalized by August and CEO David Attenborough had already begun steering superfluous betting brands to the chopping block.
Tabcorp issued a brief statement on Monday saying it was "considering" the ACCC's application for judicial review and would provide further updates as warranted. Tatts has yet to issue its own statement regarding the development.
Comments