Authorities in South Korea have launched an investigation into a reported data breach that lead to the theft of funds from Bithumb, the country's largest bitcoin and distributed server processing system ethereum exchange by trading volume.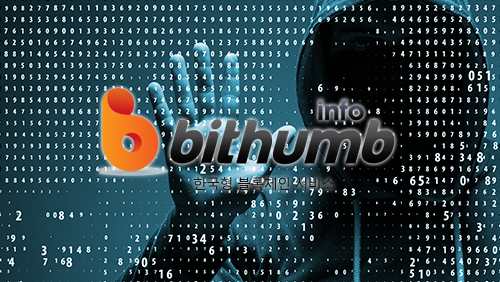 According to Yonhap News, Bithumb contacted state-run internet watchdog Korea Internet and Security Agency last week to report that "its data on customers was leaked" after "one of its employees' home personal computers was hacked."
The exchange confirmed the hack in a notice, which stated that "the accident was caused by an external infringement accident," noting that the breach "is independent of Bithumb's internal network, server and virtual wallet, and all members' original (fiat) and virtual currency deposits are safe."
The exchange estimated that personal data on about 30,000 of its customers, or 3 percent of its members, have been compromised. MK News reported that the stolen data did not contain any of the customers' passwords, but it includes personal information such as email addressed and telephone numbers, which authorities said could be used in voice phishing scams.
A separate MK News report pointed that customers have suffered losses as early as February, resulting in "hundreds of millions of won" withdrawn from accounts of at least a hundred investors. According to the Kyunghyang Shinmun, the hackers posed as Bithumb bosses and convinced some of the customers to hand over one-time passwords.
Bithumb reportedly discovered the breach on June 29, and reported it to the authorities the following day.
In a notice, Bithumb has offered to compensate losses of up to KRW100,000 (US$86) per customer, noting that it will add to that amount once it has verified individual losses.
"Also, for those who suffer additional damage due to this incident, we will compensate the entire [sum] of damages in a responsible manner once the damages are determined," the digital currency exchange said.
News of the cyberattack comes at a time when a lawmaker from the ruling Democratic Party of Korea is planning to introduce a set of bills that will regulate the bitcoin industry in South Korea.
Bitcoin traded at $2,599.82 per coin on Thursday afternoon.
Comments