In the interest of providing better border protection, lawmakers in the United States are pushing for a new Congressional bill that will put government eyes on travelers' money, particularly digital currency.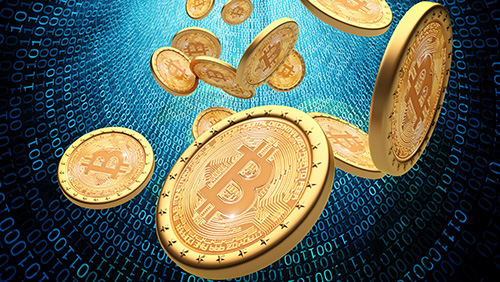 The proposal in question was the US Bill S.1241, introduced by Sen. Chuck Grassley and backed by a bi-partisan group of senators including Sen. John Cornyn, Sen. Diane Feinstein and Sen. Sheldon Whitehouse.
Cleverly titled as the "Combating Money Laundering, Terrorist Financing, and Counterfeiting Act of 2017," the bill seeks to make changes at the border crossings and other types of entry ways to the United States to prevent visitors from bringing in undeclared assets into the country.
The bill directs the Commissioner of the U.S. Customs and Border Protection and the Secretary of Homeland Security to develop strategies and systems that will identify and "interdict" cryptocurrency assets owned by travelers entering the country. Under the bill, these undeclared assets would have to be blocked so they won't enter the U.S., and the two agencies would be required to submit a report "no later than 18 months after the date of enactment of this Act."
Current U.S. laws already require travelers who wish to enter the country to declare any and all currencies greater than $10,000, although that does not cover holdings consisting of overseas funds or previous metals held abroad. Supporters of US Bill S.1241 argue that digital currencies should fall under this category since cryptocurrencies are technically under the owner's full control, but critics observed that the same can be said of today's fiat currencies that can now be easily accessed thanks to modern electronic banking.
If the bill passes, this could pave way for the Foreign Account Tax Compliance Act to be expanded in order to regulate foreign digital currency exchanges. Or, regulators could develop a monitoring system that will watch over blockchain ledgers. But whatever happens, one thing is certain: the digital currency community will have something to say about this controversial bill.
Bitcoin jumps from June low
Bitcoin is bouncing back from several weeks of low trading.
The price of the digital currency reached $2,578.86 during Monday afternoon's trading on Bitcoin.com, up more than 7 percent from Friday's low of $2,390.09 that erased bitcoin's gains for the month.