Philippine authorities have launched a probe into the possible criminal culpability of the operator of Resorts World Manila as President Rodrigo Duterte grapples for answers behind Friday's casino attack.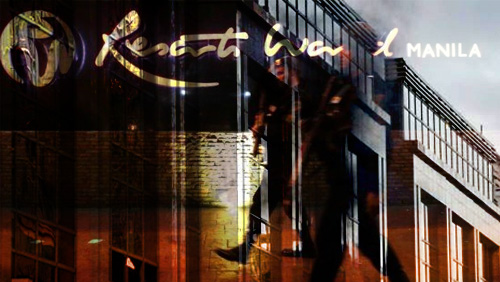 GMA Network reported that Philippine Justice Secretary Vitaliano Aguirre II has ordered the National Bureau of Investigation (NBI) to investigate whether casino operator Travellers International Hotel Group should be criminally held liable over the deaths of 36 people during the attack.
Government agencies responsible for approving the building and business permits of the casino operator are also likely to be included in the investigation, according to Aguirre.
"We need to know and to determine the responsibility and the liability, if any, of anyone which made possible the tragic events at Resorts World Manila. Whoever is responsible for allowing this tragedy to occur should be made accountable under our laws and before courts," Aguirre said in a statement on Sunday. "We will be remiss in our duties if we fail to do so. The Filipino people, the families of the victims and the memories of the innocent victims themselves deserve no less! Tragedies like these should not be allowed happen again."
Relatives of some of the victims earlier blamed the casino's lockdown policy for the death since guests and employees could not escape the smoke that engulfed the casino's second floor.
The country's Bureau of Fire Protection noted that the casino was not well-lit for the victims to navigate through the thick smoke emitted by the burning slot machines and casino tables.
A puzzled President Duterte, who visited the wake of the victims of the attack on Saturday, was left scratching his head on why the casino seems to lack exit points in case of emergencies.
"The hotel has to explain to us bakit walang mga exit kaagad [why the victims were unable to leave immediately]. He hit in the small rooms, [the] storage [area], and in the toilets, in the comfort room, and they died of suffocation. And to think there's only one son of a bitch running a rampage there," Duterte said, according to Rappler.
Meanwhile, integrated resorts in PAGCOR's entertainment city have beefed up their security to prevent a repeat of the security nightmare that happened in Resorts World Manila.
Melco Crown Resorts chief executive officer Lawrence Ho said his group has already ordered heightened security in the nearby City of Dreams. Ho's integrated resort relies on surveillance and counter intelligence measures, metal detectors and security guards.
"With an incident like this, especially at Resorts World Manila, we certainly would ratchet that (security) up even more…certainly an issue we will buckle down on," Ho told Reuters.
Comments