A bill that would allow residents of Illinois to participate in regulated fantasy sports betting has moved forward in Illinois.
The State Journal-Register reported that the Illinois Senate Gaming Committee has advanced Senate Bill 208, which aims to supersede a 2015 advisory opinion by Attorney General Lisa Madigan that daily fantasy sports betting is illegal under state gambling law.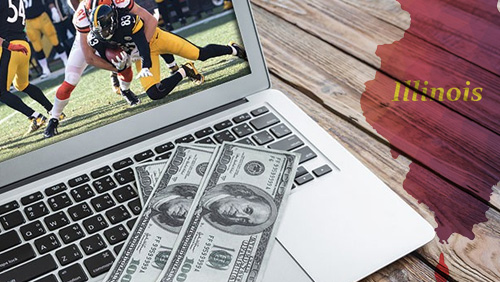 Under Senate Bill 208, players under 21 will not be allowed to participate in fantasy sports. It also bars employees of the fantasy contest providers from playing.
The bill, which was sponsored by Sen. Kwame Raoul, will also require an annual independent audit to ensure providers are complying with the requirements.
"(From) the proceeds from internet gaming, 10 percent would go to the Illinois Department of Human Services for treatment programs for those who are compulsive gamblers," Raoul said, according to the news report. "The remaining proceeds would be split by the pension and stabilization fund and the education system fund equally."
Raoul agrees that the bill, seen as an answer to generate additional tax revenue for Illinois, needs some tweaking to appease horseracing representatives.
Rush Street Interactive president Richard Schwartz said enacting regulations is needed in order to protect players who participate in fantasy sports.
"Online gaming has already been regulated in three states right now — New Jersey, Nevada and Delaware. There's an extreme amount of investment in technology to be able to safely and securely make sure players are the proper age to gamble," Schwartz said. "There is also geolocation technology, which (has proven) to be extremely accurate and effective. It verifies the location of somebody so that there's no possibility to play outside Illinois."
There are at least 11 US states that have legalized DFS at present: Colorado, Indiana, Kansas, Maryland, Massachusetts, Mississippi, Missouri, New York, Tennessee, Virginia, and, most recently, Arkansas.
There are at least 50 million Americans who participate in fantasy sports contests, according to the Fantasy Sports Trade Association, with 2 million players hailing from Illinois.
Comments