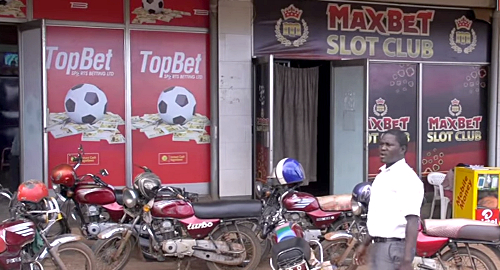 Uganda has launched a nationwide crackdown on illegal gambling operations in advance of the government introducing new laws to manage the sector.
Late last week, inspection teams led by Uganda's Lotteries and Gaming Regulatory Board began fanning out across the country, targeting gambling businesses deemed to be operating either without formal approval or failing to comply with the terms of their license.
The total number of targeted businesses is unknown, but New Vision reported that 28 unlicensed gaming and betting shops had been closed in the country's capital Kampala. The closed shops were guilty of a variety of infractions, including lack of proper licensing, operating too close to schools or being smaller than the required minimum size of 30-square-meters.
Prior to unleashing the inspectors, Regulatory Board CEO Edgar Agaba held a media conference (see video below) at which he warned that he'd directed the nation's telecom watchdogs to shut down an estimated 500 online betting sites currently serving Ugandan punters without the government's permission.
Agaba also revealed that the government planned to create a central monitoring system that would include a national register of gamblers, in part to enforce laws passed last year that restrict gambling to residents 25 years or over, but also to ensure that the government doesn't miss out on gambling tax revenue, due to what he called "leakage."
In April, Uganda's Ministry of Finance proposed amending the country's tax laws to boost the rate applied to gambling winnings, while reducing the 35% tax rate currently imposed on licensed gambling operators to 20%.
Gambling operators will also likely face reduced hours of operation. While nothing has been set in stone, Uganda's President Yoweri Kaguta Museveni gave a speech on May 1 at which he urged legislators to approve laws to restrict legal hours during which gambling and alcohol sales will be permitted, saying that "drinking and gambling at any hour or the day is excessive liberalism."
KENYA OPERATORS PLEAD FOR TAX RELIEF
Across the border in Kenya, the local gaming operators' industry association is reiterating its plea for the government to back off its plan to dramatically hike gambling taxes. Ronald Karauri, head of the Association of Gaming Operators, made a presentation on Monday in Mombasa to the Parliamentary Committee on Finance, Planning and Trade.
Karauri, who is also CEO of Kenya's leading sports betting operator SportPesa, warned that the proposal to impose a 50% tax rate on sports betting, casino and lottery revenue "will wipe out the gaming industry."
Karauri further warned that the government was on the verge of killing its golden gambling goose, and that the Kenya Revenue Authority "will lose billions of shillings of revenue when the gaming operators close shop." These closures will "create a black market for gaming in which the cash made from the industry will go out of the country to offshore sources."
Comments