Calling all gambling and American politics enthusiasts, Irish bookmaker Paddy Power may have the right job just for you.
CNN reported that Paddy Power is looking for a head of Trump betting to handle the rise of wagers related to the U.S. President.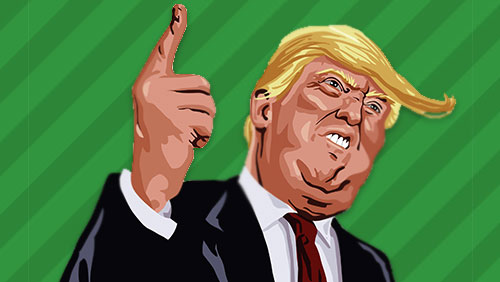 Paddy Power listed the job in its online Careers section in March but recently began placing ads in the classified sections of two popular British newspapers to drum up interest. According to the advertisement, the successful applicant will work in Dublin.
"We want to make American politics great again. Because, let's face it, there's no chance Trump will," the supposed Paddy Power advertisement read. "With more than 100 special bets online, the successful candidate will monitor and manage existing Trump markets while devising new specials to launch."
The chosen applicant will "also need to build a wall around the hub to ensure foreign bets don't get in." The job is full time — three months for now, with a possible extension.
Lee Price, a spokesman for Paddy Power, pointed out that interest in Trump-related bets is about 50 times what it was when Barack Obama moved into the White House.
But with players showing much interest in Trump, Lee said that they want the applicant to come up with creative bets.
Paddy Power launched several Trump specials, including betting on the fate of Obamacare, or whether Trump will paint the White House gold. There's also a Trump special asking players to bet on whether American state will try to secede.
"The job is to be an expert in all things Trump," Price said. "In the spirit of Donald Trump's presidency, we're saying no experience required."
When asked if there are any takers for the role, Price pointed out that they received hundreds of applications but few were really serious about taking the job. Hopefully, Prince said that they'll be able to start the job interview by the end of this week.
"If demand continues, so will the role," Price said. "We're sure Trump will keep us busy."
Comments