The King's Casino in Rozvadov has announced that 50-players have already paid the €11,000 non-refundable deposit to compete in the €111,111 buy-in One Drop High Roller at the World Series of Poker Europe and encourage players to book their seats fast.
When I hear the words One Drop I think about the largest buy-in poker tournament in the world. Who hasn't dreamed of becoming a millionaire, and the One Drop founder, Guy Laliberte and the World Series of Poker (WSOP), created a poker tournament where people paid a million bucks to play!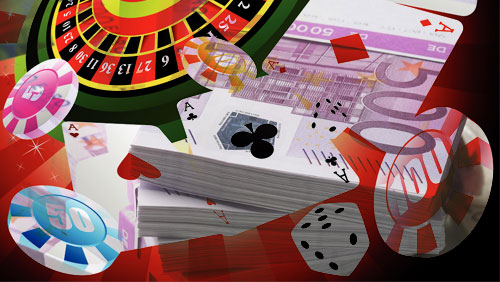 It's because of the million buck price tag that attention can sometimes drift away from the purpose of this great event. Laliberte linked his foundation with the WSOP because he knew it was a great way to raise a lot of money to reduce suffering in the world.
Since the first event in 2012, the One Drop and WSOP has helped raise more than $18.5m to help radically improve the lives of over 200,000 people in India, West Africa, and Latin America through clean water projects.
Let's not lose sight of the incredible imprint poker players are making in the world.
The One Drop Drops Anchor in Europe

In October 2016, the $1m buy-in One Drop moved to Monte Carlo for the first time since its inception. In six months time, the €111,111 One Drop High Roller and the €1,100 Little One for One Drop will also move to Europe as part of the €20m Guaranteed World Series of Poker Europe (WSOPE) hosting by their new long-term partners, the King's Casino in Rozvadov, Czech Republic.
The €111,111 buy-in event has an 111 player cap, and players had better break out the sails because seats are being eaten up like your Grandma eats up yarns of wool with her knitting needles.
50 players have already paid the non-refundable €11,000 deposit, to take part in this €10m Guaranteed event, with a further seven reserved, but have not yet stumped up the money. And we still have six months before the event begins.
Phil Hellmuth, Tony G, and Leon Tsoukernik Oh My

King's Casino has kindly busted out a player list. The ones shown as reserved are choosing to keep their powder dry until the last minute.
1) Martin Kabrhel
2) Scott Hanna
3) Martin Burda
4) Tony G
5) Teodor Lejsek
6) Ilya Bulychev
7) Leon Tsoukernik
8) Rob Yong
9) Reserved player
10) Jan Barta
11) Andrew Pantling
12) Antonio Esfandiari
13) Paul Newey
14) Reserved player
15) Reserved player
16) Andreas Eiler
17) Fedor Holz
18) Patrik Antonius
19) Bertrand Elky Grospellier
20) Reserved player
21) Reserved player
22) Reserved player
23) Daniel Jungleman Cates
24) Bill Perkins
25) Reserved player
26) Sam Trickett
27) Phil Ivey
28) Quirin Zech
29) Reserved player
30) Pierre Neuville
31) Rainer Kempe
32) Steffen Sontheimer
33) Julian Thomas
34) Koray Aldermir
35) Claas Segebrecht
36) Stefan Schillhabel
37) Reserved player
38) Christian Christner
39) Nick Petrangelo
40) Talal Shakerchi
41) Christoph Vogelsang
42) Adrian Mateos
43) Sergio Aido
44) Boris Becker
45) Charlie Carrel
46) Igor Kurganov
47) Reserved player
48) Reserved player
49) Reserved player
50) Reserved player
51) Tomi Brouk
52) Jan Schwippert
53) Eugene Katchalov
54) Gleb Larionov
55) Vladimir Troyanovskiy
56) Phil Hellmuth
57) David Yan
Tony G
Thank God, this event isn't in Russia. Otherwise, we wouldn't be able to cheer on the G-Meister General after Vladimir Putin blacklisted him last week for applying freedom of speech.
Tony G also appears in the Super High Roller Bowl (SHRB) at The Aria, and I am surprised that he is still mixing poker with pleasure, now he is a member of the European Parliament, but equally delighted at the same time.
The good thing about having Tony G in the field is his willingness to give liberally to charities. When you add his charisma and showmanship, he is the perfect player for Guy Laliberte and the One Drop Foundation.
Leon Tsoukernik
The former European Poker Award (EPA) winner will drive the action of that there is no doubt. It's good to see the man who is hosting the event trying to win the title on home soil.
Tsoukernik has learned a lot playing with the biggest names in poker. The King's Casino owner won the final European Poker Tour (EPT) Prague €50k Super High Roller for €741,100, showing he can play as well as gamble.
Charlie Carrel
Leon Tsoukernik beat Charlie Carrel in heads-up action to win that EPT Prague event. It seems only a hop, skip and jump away that I was interviewing him as an up and coming online player earning heaps in a variety of cash games, MTTs and Sit n Go's.
Today, Carrel is one of the first players on the list when it comes to these big events. He is proof that you can work hard, make the right connections, and make millions playing a game you love. More will follow in his footsteps.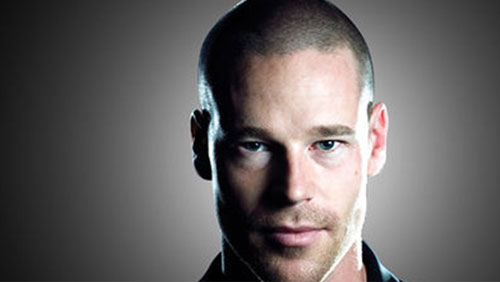 The best looking man in poker (as voted by the poker public) always brings an aura with him. It's great to see him competing in this event, and let's hope it acts as a springboard to more appearances.
Phil Ivey
It's a big bonus for the WSOP, One Drop and King's Casino to get Phil Ivey on board with this one. He has had his recent troubles, getting bogged down with Baccarat legal cases, and a win in this one will be timely given those fights.
Pierre Neuville
Pierre Neuville said in a recent interview with PokerNews that he is preparing to get the funds together to play in more High Roller events and he has been true to his word. I love the way he still competes at the highest level in the game at such a mature age.
Sergio Aido
Sergio Aido has stepped up a level in the past six months, appearing in bigger buy-in events. He is also a fast learner, running deep in most of those he has entered. Like his compatriot Adrian Mateos, Aido is a beast at the tables, and it's good to see him competing at these stakes on a regular basis.
Boris Becker
The inclusion of Boris Becker surprised me more than any other entry, but I am glad to see him. His appearance adds some star quality. We have to remember that he is one of the greatest tennis players in history, and that stands for something when promoting the festival as a whole.
Phil Hellmuth
I know he spends more time sitting on the sidelines of the NBA courts than the poker tables, but he doesn't miss a WSOP no matter where it is. He remains the all-time WSOP bracelet winner with 14 and is the only player to win both the WSOPE and WSOP Main Events.
For him to declare his intention to compete in both the WSOPE & WSOPC is a big bonus for Kings Casino because it gives those playing at lower stakes the opportunity to bump baseball caps with one of the game's most enigmatic figures, especially in the world of the poker fan.
he €111,111 buy-in One Drop High Roller begins November 3 and is a re-entry event. The €1,100 Little One for One Drop is also a re-entry event and takes place November 1 & 2. The King's Casino has also confirmed that these two events are the first of many as the casino strengthens its relationships with both the WSOP and One Drop Foundation on a more long-term footing.
The full schedule of events can be found here.
Let's see if you can help push the charitable donations beyond the €20m mark by taking part in the largest festival of poker that Europe has ever seen.
Comments