It's a poker cliché, but it's so often true. Poker players of any level, from the player who only plays with play money accounts, or sticks to freerolls because they don't want to risk a dime, to high rollers to invest buy-ins the equivalent ofthe price of a house in a two-day event. Everyone, it seems, has the same dream. British player Billy Chattaway is no different.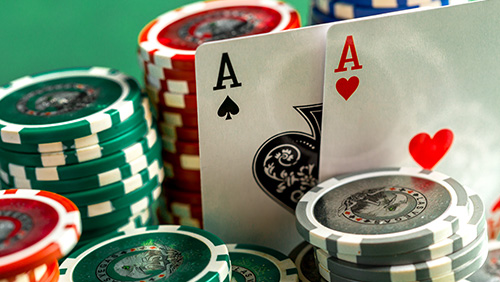 "I thought about the bracelet going into the final," admits Chattaway as we speak during his trip to the WSOP Europe in Rozvadov, "It was the best chance I have had so far to achieve a lifetime ambition of mine."
Chattaway's attempt at winning his first-ever WSOP bracelet fell just short, but he got oh so close, finishing fourth on Monday evening in the Czech/German border town as the man knocked him out, Asi Moshe, eventually won his fourth WSOP bracelet.
"It felt great to make the final," says Chattaway of Event #9, the €1,650-entry Pot-Limit Omaha and No-Limit Hold'em Mix Tournament. "I enjoyed the 'round of each' aspect, despite being predominantly a hold'em player. I was winning most of my substantial pots in the PLO rounds."
Chattaway was up against some very different characters on the final table, Chris Ferguson amongst them. The controversial former Full Tilt pro didn't last long, however.
"His demeanour at the table is quiet and he plays pretty snug; I didn't play with him too much because he busted in the first hand of the final table."
Erik Cajelais was another big game who would depart before Chattaway, busting in sixth place.
"Erik is a nice guy. I've played with him a few times before. Everybody at that table was a good player, some better at hold'em than PLO but I was happy to take any ladder!
Chattaway got so close. In his bust-out hand, the Brit was back in his familiar game of no limit hold'em. Chattaway open-shoved from the cutoff position for his last 320,000 chip and the chip leader Asi Moshe re-shoved in the small blind. The two men went to the flop in a coinflip situation, with Chattaway's pocket threes up against Moshe's ace-king, with the king of diamonds.
The flop of 4-8-7 all in diamonds was both good and bad, keeping Chattaway ahead, but presenting Moshe with more outs. Sadly for the British player, the jack of diamonds fell on the turn to give Moshe an unassailable nut flush. Chattaway was eliminated in 4th place for €29,480.
"Moshe had been putting some good pressure on the shorter stacks throughout the final, so by the time it was four-handed, he had a big lead. At the time of that shove, I was the shortest stack and found a pair. Unfortunately, he hit a flush on the turn. My only regret would be that perhaps I didn't play some of my PLO hands aggressively enough pre-flop while playing short handed. I actually found myself more comfortable in the PLO round. I had been 100 big blinds deep all tournament, but playing 10-15 big blinds deep short-handed in PLO is a different ball game and I didn't adjust quickly enough."
Instead of being there for the business end of the event, Chattaway left the arena, but he couldn't help but tune into the live updates to find out who won the bracelet. Chattaway was impressed with Moshe's performance.
"He came into the final table with the chip lead and, in my opinion, he played the best and deserved to win. I'm playing the €2,200 PLO and then I'll be taking on the €10,000 Main Event which I qualified for on partypoker. The WSOPE cash games are good, the spa is nice, and they look after you with free food and drink 24 hours a day."
He may not have won his debut WSOP bracelet yet, but nothing will stop the British poker professional from trying to end that wait. He's all about the hard work for one reason.
It's the stuff dreams are actually made of.