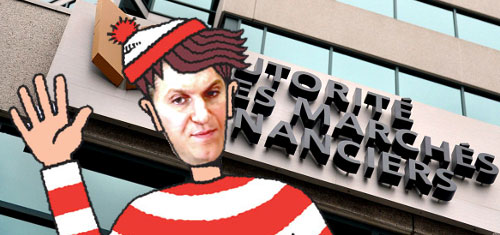 Quebec's securities regulator continues to paint former Amaya Gaming CEO David Baazov (pictured) as the architect of a major insider trading ring.
On Wednesday, the first of two days of hearings by a tribunal of the Autorité des marchés financiers (AMF) got underway in Montreal. The hearings are probing the stock trading activity of 12 individuals that the AMF claims earned profits of $1.5m from inside information that originated with Baazov.
Preliminary hearings in September revealed that the AMF's case against the 12 was largely circumstantial, but AMF lawyer Philippe Levasseur said on Wednesday that this was par for the course. "Direct proof just doesn't happen," adding that the AMF lacks the authority to tap people's phones.
The AMF did obtain phone records and emails that show a pattern of contact between Baazov and some of the 12 individuals, including his older brother Josh/Ofer Baazov, related to transactions dating back to Amaya's 2011 acquisition of software firm Cryptologic.
One email shows David forwarding Josh a note from Amaya adviser Cannacord discussing the pending Cryptologic deal. David added his own note asking Josh for "support," which the AMF maintains is code for boosting Amaya's stock value to make the company's bid for Cryptologic a reality. Since Josh wasn't an Amaya employee, the AMF says David broke securities law by failing to disclose this email to regulators.
Baazov's attorney Sophie Melchers presented evidence of public domain rumors predating the various deals that she claimed could have influenced the 12 individuals to make their stock trades.
Levasseur rejected Melchers' claim, pointing out the significance of the jumps the stocks made following the trades. "If the stock moves big, it shows the market did not know about the deal."
The AMF has accused Baazov of receiving cash kickbacks from the individuals who benefited from the trades. On Wednesday, Levasseur expressed puzzlement with Baazov's absence from the tribunal, calling him "the only person who could have contradicted" the AMF's assertions.
Baazov is not among the 12 individuals being probed, although he is the subject of a separate criminal investigation of insider trading involving Amaya's $4.9b acquisition of the Rational Group, the parent company of PokerStars, in 2014.
Baazov pled not guilty to the criminal charges in May, but resigned as Amaya CEO in August, just weeks before the AMF's kickback allegations became public. The AMF tribunal will reconvene on Thursday.