South Korea's Kangwon Land casino is pledging to impose new restrictions to lessen potential harms facing problem gamblers.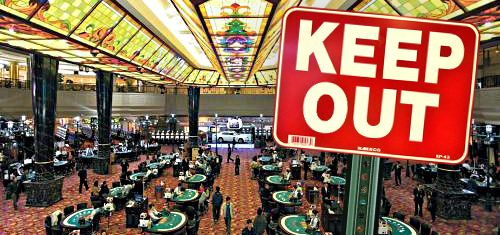 On Tuesday, Kangwon Land CEO Ham Seung-huie told the country's National Assembly that the casino would introduce a "cooling-off" program early next year that will ban entry for suspected problem gamblers for up to three months.
The announcement comes two months after South Korea's Board of Audit and Inspection said Kangwon Land's owner High1 Resort wasn't doing enough to mitigate problem gambling behavior.
Kangwon Land is under particular scrutiny as it is the only one of South Korea's 17 casinos that allows local residents to gamble. It is also the country's most profitable casino, generating earnings of KRW 338b ($303.4m) on revenue of KRW 848b last year.
Kangwon Land's current protocols allows locals to gamble at the casino up to 15 days per month, but anyone who maxes out those visits for two straight months is barred from future entry. However, this ban can be lifted if the gambler attends a six-hour session at the property's anti-gambling centre.
Under the new cooling-off system, anyone who gambles at Kangwon Land for 30 days over two months will be banned for a period of one month (with no ability to lift the ban via re-education). Repeating the same level of visitation a second time will result in a two-month ban, rising to three months for a third infraction.
Some lawmakers feel this still isn't good enough, and want Kangwon Land to reduce the monthly maximum visitation to eight days. Ham said he would consider this suggestion, as well as a suggestion to boost Kangwon Land's daily admission fee to KRW 40k (US $36) from its current KRW 9k.
It should be noted that official government stats show that Kangwon Land welcomed over 635k visitors in 2015, but only 2,165 of these guests visited over 100 days a year. A further 9,566 made between 50 and 99 visits.
Meanwhile, Kangwon Land continues to eye its first international expansion. In August, the company announced that it had signed a memorandum of understanding with G1 Entertainment, the Lawrence Ho-controlled company that operates the Tigre de Cristal casino in Russia's Primorye gaming zone. Korean tourists are second only to China in visiting Primorye.
In September, Kangwon Land offered a few more details, saying it was interested in investing in Tigre de Cristal's second phase, which is said to include an 18-hole golf course, duty-free trade zone and other non-gaming amenities.