Philippines casino operator Bloomberry Resorts has lost a court fight with the former manager of its Solaire Resort & Casino in Manila.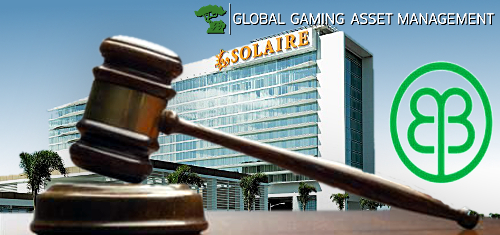 On Thursday, word broke that a Singapore-based arbitration court had ruled that Global Gaming Philippines, a division of Nevada-based Global Gaming Asset Management (GGAM), had been unjustly terminated from its role as manager of Solaire's gaming operations.
Bloomberry gave GGAM the boot in September 2013, just months after Solaire's opening, claiming the firm had failed to live up to the terms of its contract. Specifically, Bloomberry claimed GGAM had failed to deliver the expected number of VIP gamblers to Solaire's gaming tables. The William Weidner-led GGAM counter-claimed that it had not only met but had exceeded its obligations.
The proverbial shit hit the fan when GGAM chose to sell off its entire 8.7% stake in Bloomberry. The casino operator sued to block the selloff and the parties elected to hash out their differences in the Singaporean Arbitration Tribunal.
In a filing to the Philippine Stock Exchange on Thursday, Bloomberry said the Tribunal had issued a "partial award on liability" in GGAMs' favor on Sept. 20. The Tribunal declared that Bloomberry were "not justified" in terminating GGAM because the services GGAM delivered were in keeping with the five-year management services agreement (MSA) the two parties signed in 2012.
The Tribunal found no reason for Bloomberry to challenge the sale of GGAM's Bloomberry shares, because "the grounds for termination were not substantial and fundamental."
However, the Tribunal rejected GGAM's claim that it had been defamed by Bloomberry's post-termination public statements, which included CEO Enrique Razon Jr. calling GGAM "a very expensive, glorified executive-search firm."
The Tribunal reserved a ruling on reliefs, remedies and costs. Also pending is GGAM's request to make the ruling public and for Bloomberry to inform Deutsche Bank AG that it has no objection to the immediate release of all dividends owed to GGAM.
Bloomberry's filing said its lawyers had advised the firm that the Tribunal's award can only be enforced in the Philippines "through an order of a Philippine court of proper jurisdiction after appropriate proceeds taking into account applicable Philippine law and public policy."