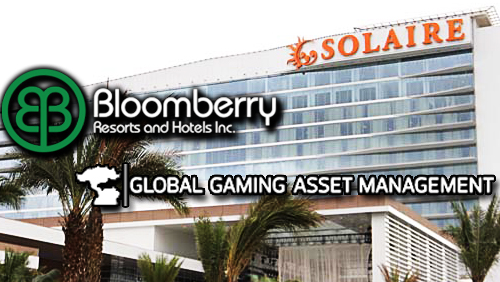 Yesterday, we wrote that Bloomberry Resorts, which cut ties with service operator Global Gaming Asset Management last week over what it claimed was sub-standard management, was prepared to run Solaire Casino and Resort all by itself in the wake of GGAM's dismissal.
In response to getting relieved of its duties as the operator of Solaire by Bloomberry, GGAM defended its position on the issue, telling CalvinAyre.com that it had not only met all the requirements the Enrique Razon-owned company had for it, but far exceeded them in the months that it was running Solaire Manila.
"We did the work we were contracted to do for Solaire and we did it well, consistently exceeding the terms of our agreement with Bloomberry," the company told CalvinAyre.com.
Solaire's assertions that GGAM was sitting on its laurels and letting the former do most of the heavy lifting in the casino's operations, including the all-too important aspect of bringing in high-rollers from Macau and China, was also rebuffed by the Las Vegas-based company.
"GGAM senior management was actively engaged on the ground in the Philippines on behalf of Solaire and, in addition, worked around the globe and around the clock, both electronically and in person, to recruit the team, attract the customers, and help raise the capital essential to Solaire's launch," the company added before pointing to Solaire's impressive second quarter financial results this year, when the casino earned Php22.7 million in net income.
"The proof is in the results: GGAM's world class reputation and its many decades of collective experience contributed substantially to Solaire's excellent second quarter financial results, which are a matter of public record. Solaire is a great project, the Philippines is a great market, and we are proud of our contribution to its early success."
If there's a truth that even Bloomberry will attest to, it's that GGAM has a reputation as a world-class service operator. After all, the company has built an impeccable resume of developing and operating some of the world's largest and most sophisticated integrated resorts, including what many consider as one of the top-grade integrated resorts in the world, the Las Vegas Sands.
That's precisely why Bloomberry's decision to sever ties with GGAM caught people by surprise, especially since its only been six months since Solaire opened and less than a year since GGAM exercised its equity option to up its stake in Bloomberry to 8.7% last October, allowing the company to acquire 921.8 million shares of Bloomberry valued at Php1 plus $15 million.
How this plays out from here is still anyone's guess, although it appears that GGAM it taking the initial step to settle this dispute when it announced last week that it was seeking arbitration in Singapore. It's a move that could either lead to a quick settlement with hugs and high-fives all around, or it could be a precursor to a nastier legal battle down the road.
The way it's looking, though, it's hard to bet against the latter.