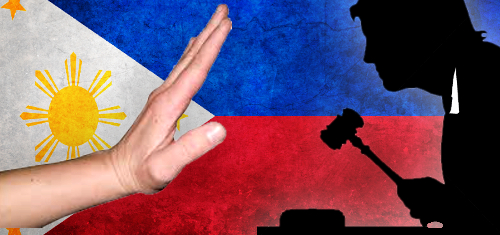 A Philippine judge who approved nuisance police raids on local online gambling operators has had his warrant-issuing privileges suspended by the country's Supreme Court.
Last week, the Philippine News Agency reported that the Supreme Court had issued a resolution on May 31 cutting the wings of Malabon City RTC Branch 170 Judge Zaldy B. Docena for the "overissuance of search warrants."
Judge Docena is hereby prohibited from issuing any search warrants in the next six months while the authorities conduct an investigation into the rationale behind some of his decisions to issue warrants.
The Supreme Court has ordered the Office of the Court Administrator to "immediately seal/secure all records/folder pertaining to the applications for search warrant received by Judge Docent."
These applications will likely include the one prompted by the fraudulent testimony of Robert Gustafsson, who claimed that the local online gambling company he used to work for had accepted wagers from Philippine residents, which, if true, would have represented a violation of the company's local gaming license.
But Gustafsson's claims were lies prompted by his desire to turn the spotlight away from himself and several of his former co-workers, who are currently fugitives from Philippine justice after being charged with embezzling from their former employer.
But Docena issued the warrant anyway, leading to a November 2013 raid on a company providing support services to the gambling operator that ultimately turned up no evidence to support Gustafsson's claims. Courts eventually ruled that the raid was illegal and ordered police to cease any investigations using evidence seized during the raid.
One year ago, the Philippine Court of Appeals ruled that Docena had issued his warrant despite having "no territorial jurisdiction over the place where the alleged crime was committed." The Court also criticized Docena for approving the warrant despite Gustafsson's claims being "so vague that one cannot tell if he indeed had personal knowledge of the alleged criminal activities."
But Docena's poor example led to raids against other online gambling operators, including the local offices of William Hill, Kambi Sports Solutions and others – all of which were subjected to fishing expeditions dressed up as criminal investigations.
Some minor members of Gustafsson's gang have since been detained but Gustafsson and two co-conspirators – Sherwin Quiambao and Sylva Bernadette de Guzman – remain at large, despite sizable rewards for information leading to their arrest.