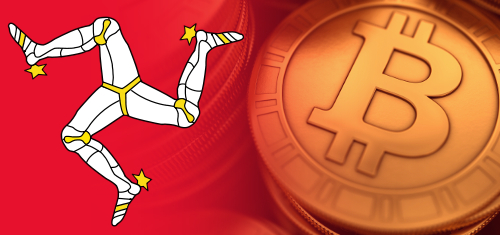 The Isle of Man has proposed allowing its online gambling licensees – including Amaya Gaming's PokerStars brand – to accept virtual currencies like Bitcoin as part of their menu of deposit options.
On April 20, the Isle of Man's Gambling Supervision Commission (GSC) released a document detailing a number of proposed secondary legislative changes approved by both the GSC board and the Isle of Man Treasury. Stakeholders will have until May 20 to comment on the proposals.
The Gambling Regulation Package 2016 (viewable here) involves six proposed changes, including allowing sub-licensees to use more of a licensee's "back office" non-gaming functions, allowing the GSC to accept test certificates from other licensing jurisdictions and allowing punters a wider range of elective controls over their gambling activity.
The GSC also wants to allow its licensees to be able to accept deposits made in convertible virtual currencies (CVCs). In 2014, the GSC considered whether to permit its licensees to accept CVC deposits but the Department of Economic Development (DED) determined that crytocurrencies such as Bitcoin were more akin to property than currency
The GSC's existing regulations restrict the opening of accounts except by "a deposit of money" by credit or debit card or "by such other means as may be approved by the Commissioners."
The GSC is proposing that this wording be changed to "a deposit of money or the deposit of something which has a value in money or money's worth." The document states that "the format of the money's worth will still require the Commission's specific approval" and the GSC intends to seek guidance on how best to frame this change in law.
The GSC maintains that the acceptance of CVCs will be subject to regulatory safeguards on the protection of value and the security of the way value is stored. A CVC exchange run by an online gambling licensee will also have a reporting requirement to a "credible financial intelligence unit" to uphold anti-money laundering procedures.
The GSC's announcement became public knowledge just as Australian academic Dr. Craig Wright outed himself as the real Satoshi Nakamoto, the pseudonymous entity that introduced Bitcoin and blockchain technology to the world in 2009.