The Denver Broncos have a major hole to fill at quarterback as Peyton Manning retires to golf and Brock Osweiler goes for the money in Houston.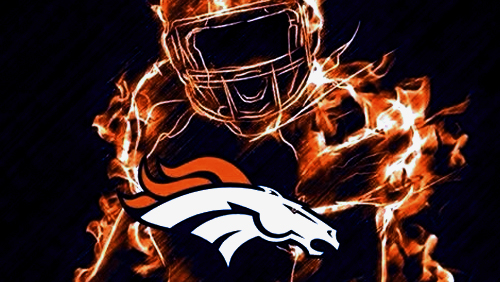 The annual NFL free agency frenzy began on Wednesday, but it's never too early to see some significant moves. Osweiler, drafted and groomed to succeed Manning, has agreed to sign a hefty four-year, $72 million deal with the Houston Texans, with $37 million guaranteed.
Apparently, the move was not much of a surprise after the Broncos didn't hear back from Osweiler several days after they tabled their original offer. But since Osweiler was an offseason priority after the Super Bowl 50 victory, Denver made a strong push to keep him and increased its bid to four years, $64 million with more than $30 million guaranteed. But it didn't work.
It looks like money wasn't the only reason Osweiler chose to leave Denver. Osweiler was benched in the 17th week and while he did most of the heavy lifting on offense to put the Broncos in the playoffs, the team stuck with Manning until the end of the season. With any luck, the Texans will be the team that finally lets him prove his worth.
Broncos general manager John Elway expressed determination more than disappointment as they began their quest to finding a starter quarterback.
"We stayed true to our philosophy of building a team with players who want to be Denver Broncos and want to be here. That's been a successful approach for us," Elway said. "We've now turned out attention to other options at quarterback and are confident we'll find the right player and person for our team. Our organization thanks Brock for his contributions and wishes him well."
The Broncos have one quarterback still on the roster—Trevor Siemian. He was taken by the Broncos in the seventh round, 250th overall, in last year's Draft. and if you've noticed, he appeared in one regular-season game in 2015, in which he attempted one pass and netted -1 yards. So will Siemian be the Broncos' starter? Likely not.
Ryan Fitzpatrick and the New York Jets are reportedly at a "standoff" in their contract negotiations, which could give the Broncos time to jump in and sign the 33-year-old quarterback. Fitzpatrick is the top remaining free agent, having posted a career-best 31 touchdowns with the Jets last season. He might not be a viable long-term option but if he has a solid two years left in him that could give the Broncos a temporary relief.
The Broncos could also try to sign Colin Kaepernick as the San Francisco 49ers retool their offense under coach Chip Kelly. Former Redskins QB Robert Griffin III would also be a good fit but would need some time to re-calibrate himself to be a starter again. The Broncos may also bank on the controversial Johnny Manziel, who came highly recommended by Super Bowl MVP Von Miller.